Former Hopkins County corrections officer Sinead Nicole Hagan, 28, was sentenced Tuesday, Aug. 27, to 60-days in jail, then 10 years deferred adjudication for having improper sexual activity with a person in custody.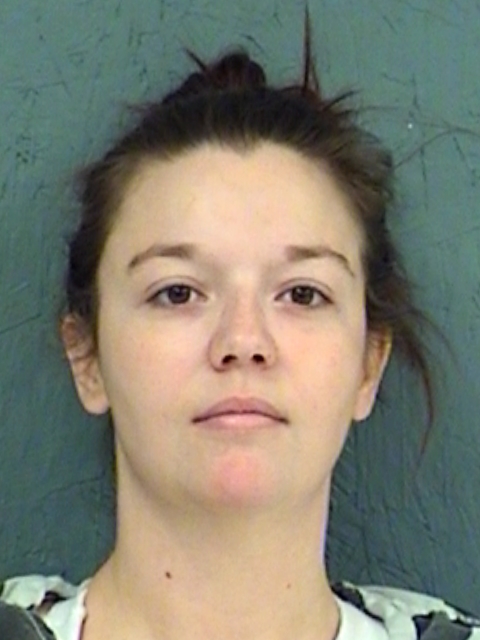 In early January the sheriff's office received and followed up on an allegation that Hagan had a sexual encounter with an inmate while a corrections officer at Hopkins County jail. The Texas Rangers were contacted to conduct an investigation.
While reviewing video for the first allegation, sheriff's officials allegedly discovered a second offense of improper sexual activity. The second occurrence was with a different inmate, Hopkins County Sheriff Lewis Tatum reported following Hagan's arrest on Jan. 2 and again on Jan. 10.
Hagan was indicted in April on one charge of improper sexual activity with a person in custody, according to district records.
The former jailer was scheduled to appeared before 8th Judicial District Judge Eddie Northcutt Monday afternoon, Aug. 26, for a hearing on the charge.
"We went 'open' to the Judge on the issue of time in jail as a condition of probation. (Meaning we didn't have an agreement on that aspect of the plea.) I called Jail Administrator Kenneth Dean as a witness. The defense called Ms. Hagan's brother as a witness. The Judge ended up giving her 60 days in jail as a condition of probation," District Attorney Will Ramsay said Wednesday morning.
Hagan was taken into custody Tuesday to begin serving her time in jail. In addition to the 2 months in jail and probation, Hagan was also assessed a $1,500 fine and $364 in court costs, according to Ramsay.
Hopkins County Sheriff Lewis Tatum said his office enforces the law. If allegations are raised against an officer or sheriff's office employee, the charge is taken very seriously. Each allegation is investigated and appropriate action taken pending the outcome of that investigation. Those found responsible for crimes are held accountable for their actions according to the law, according to Tatum.
"Our Sheriff, Mr. Dean and the entire HCSO staff run a top-notch operation. They take their work seriously and expect the same of their fellow employees. I wanted (and the judge did as well) to send a message that this kind of behavior will not be tolerated by individuals working in our jail. This conduct betrays the trust of the community and even the other individuals in custody. I hope the message is sent that such betrayal can quickly move the offender to the other side of the jail door," Ramsay said.