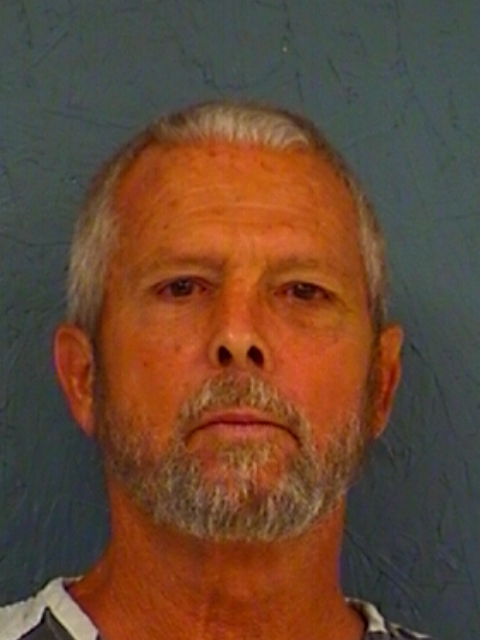 A 60-year-old Emory man was arrested during the noon hour Saturday at Starbucks after alarming patrons at two businesses by making "alarming" statements regarding the recent shooting at the El Paso Walmart, according to police reports.
Sulphur Springs officers' first contact with Allen Ray Stuart Saturday was at Walmart, where store management told police a person had been reported for "making comments to patrons regarding the recent incident that occurred at the El Paso Wal-Mart," according to Sulphur Springs Police Chief Jason Ricketson.
"These comments were alarming to patrons and Wal-Mart management was alerted," Ricketson said.
Officers were unable at that time to speak with any of the patrons Stuart allegedly directed the comments to, however, according to the police chief.
At the request of store management, Stuart was issued a criminal trespass warning prohibiting him from returning to Walmart, Ricketson stated.
At 12:24 p.m. Saturday, officers were dispatched a few blocks up the road to Starbucks, where a man had reportedly approached a patron and made comments in reference to Walmart. Upon arrival, officers contacted the complainant, who reportedly "feared for his safety as well as the safety of others due to the comments and actions made by" the man, identified in reports Stuart, according to Ricketson.
Stuart was alleged to have asked about El Paso and said mentioned something potentially happening at a Walmart store in another city, according to police reports.
Officers contacted Stuart again. He allegedly began using vulgar language and failed to stop when asked to cease such behavior and, thus, was taken into custody for his disorderly conduct, according to police. The vehicle he arrived in, a Ford F250 pickup was towed from the location at the request of store management, according to police reports.
Later, Stuart was also charged with terroristic threat, a third a degree felony, based on his statements, according to arrest and police reports. He remained in Hopkins County jail Monday. Bond on the terroristic threat charge was set at $150,000, according to jail reports.