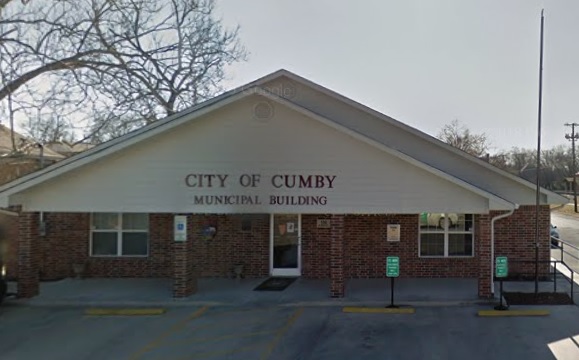 Cumby City Council has scheduled a special meeting at 6 p.m. Tuesday, Aug. 27, at City Hall, 100 East Main St., to discuss and consider accepting resignations from two council members and to hold public hearings for the proposed budget and tax rate.
Resignations to be considered are those of Mayor Cody Talley and Alderman 2 Kristen Thompson. The council will then have to determine what to do regarding those seats.
Of the four positions on the Nov. 5 City Council Election Ballot, the mayor's race is the only one to draw a challenger.
Incumbent Place 1 Alderman Mayor Pro Tem Doug Simmerman, who serves on the mayor pro tem, and Ryan Horne are both seeking election as mayor for the city of Cumby.
Incumbent Betty McCarter is unchallenged for Alderman Place 4, just as incumbent Julie Morris is unchallenged for Alderman Place 5 and Guy Butler for Place 3.
The council is slated to receive a report, discuss and conduct the first hearing for the proposed 2019-2020 tax rate. A public hearing and discussion will also be held and the council will be asked to consider the proposed 2019-2020 budget Tuesday evening.
The agenda also calls for discussion of an employee handbook.
The council may enter into executive session for any of the above items which meets the terms of Texas Government Code, Section 551, allowing closed discussion by the council. If any action is to be taken following executive session, the council will be required to resume the open session to do so.