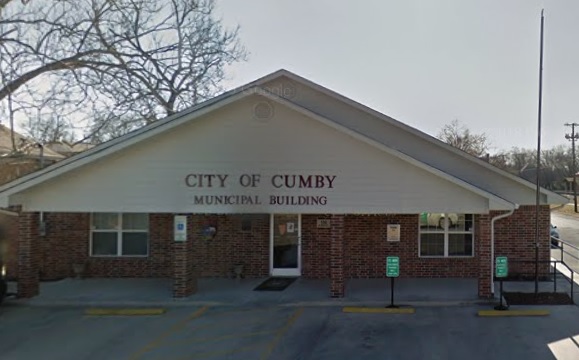 Cumby City Council discussed finances and two openings on the council during this week's meeting.
The resignations of Cumby Mayor Cody Talley and Alderman Place 2 Kristin Thompson were accepted by Cumby City Council during Tuesday evening's special meeting.
Talley reportedly offered appreciation for the opportunity to serve the community, but cited family obligations, which include commitments of several active children and the impending birth of another, for his resignation. Place 1 Alderman Doug Simmerman as mayor pro tem is in line to step up to fill the seat until November.
The seat for Cumby mayor is on the Nov. 5 election ballot; incumbent Simmerman and Ryan Horne are both seeking election as mayor for the city of Cumby.
Thompson's resignation as Place 2 alderman was effective immediately, but no cause was cited. The council, at an upcoming meeting, will appoint someone to fill the Alderman Place 2 seat, which doesn't expire until 2020, according to the city secretary.
Cumby City Council also during the Aug. 27 meeting discussed a city budget and tax rate. Hopkins County Tax Assessor/Collector Debbie Mitchell reportedly noted Sept. 30 as the deadline by which municipalities must adopt a tax rate. The city budget is to be adopted prior to the tax rate.
The city accountant is scheduled to help draft a budget to be proposed at an upcoming meeting. The city's regular meetings are held at 6:30 p.m. the second Tuesday of each month at City Hall.
A public hearing for a Texas Community Development Block Grant Program application is scheduled at 6 p.m. Tuesday, Sept. 3, at City Hall. The city is proposing applying to Texas Department of Agriculture for the funding, which would help pay for road maintenance. Major road repairs are needed due to the flooding and rains of September and October 2018, which resulted in a disaster declaration for the county, according to city staff.
Citizens during the hearing will have opportunity to discuss the matter at the public meeting Tuesday. Anyone unable to attend the meeting can send views and proposals to Mayor Pro Tem Doug Simmerman at City Hall, 1000 East Main Street, Cumby, TX 75433; or call City Hall at 903-994-2272.
A city attorney is reportedly working with Cumby officials to revise and draw up a new employee handbook, which would be presented for City Council consideration at a future meeting.