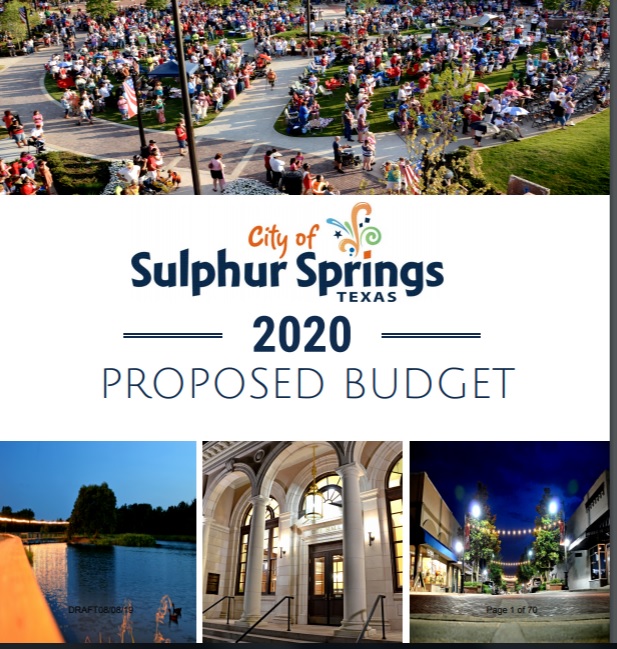 The city of Sulphur Springs is proposing a $30.5 million budget for fiscal year 2020.
The city budget is projected to fund routine operations as well as a few projects without having to raise the city tax rate above the current 44-cents per $100 property valuation, according to Sulphur Springs City Manager Marc Maxwell.
City residents will, however, see a small increase in water, sewer and trash rates, to help support those services in budget year 2020. Water costs will increase 3 percent, sewer 2 percent and trash 1.5 percent, according Maxwell.
The minimum water bill would increase by about 95 cents per month, raising to about $47.81. A bill typically twice that amount would increase only about $1.90 a month, according to the city manger.
Even with the increase, the city's sewer rates are still "low compared to a lot of places," Maxwell said.
While a small increase to the street maintenance fee was discussed, the rate, as currently proposed in the 2020 budget will remain $5 per bill, according to Maxwell.
Work reconstructing Connally and Sunset Streets is to be completed, then Bellview Street will be completely reconstructed. The street maintenance fee in 2020 will help pay for asphalt repairs to 19 city streets.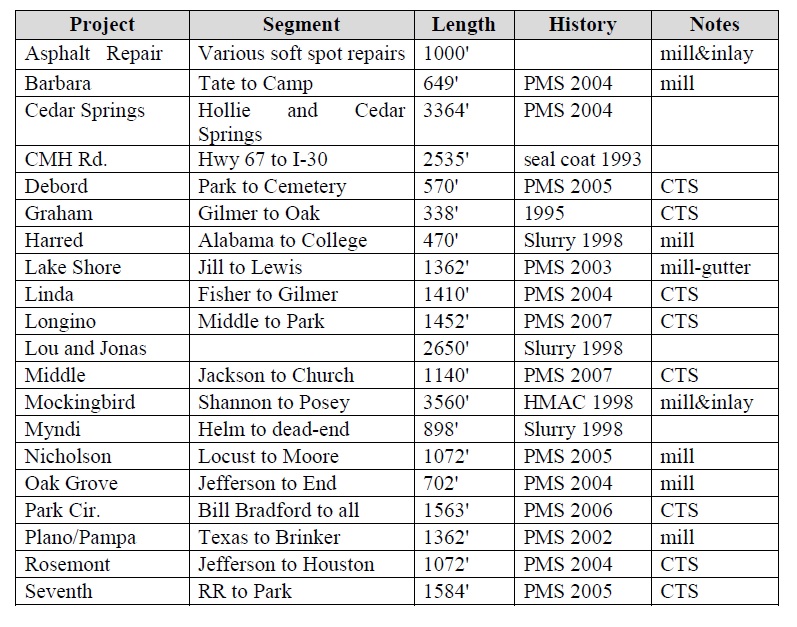 The proposed balanced budget was devised after numerous hours of work by city officials coordinating with each department and two budget workshops with the City Council, including one in which the council spent 2 hours going over the budget, line item by line item with only a couple of limited minor changes made, according to the city manager.
Maxwell said city officials met with each department head and asked what each needs to continue functioning at the current level. Each department reported they could use additional staff. However, each will continue to "make do with what they have" as no big revenue increase is expected this year to fund the cost of additional staff or any major equipment purchases.
A big factor in the budget balancing, Maxwell said, was the City Council's adoption at their regular August meeting a proposal to lease instead of buy vehicles, with Enterprise Fleet Management handling financing and manage the city's fleet — all vehicles including police vehicles, with the exception of fire trucks.
"Leasing vehicles instead of buying them, we think we will save some money, a $200,000 benefit. It's the difference between the budget balancing or not," Maxwell said. "It's cheaper. Enterprise can buy them from manufacturers at a greatly reduced price, about 20 to 25 percent less."
The city will begin with 27 new vehicles this year, with the number each year dropping as all of the fleet is put onto the plan, with additional vehicles added annually.
A cost of living increase of 1.25 percent was factored into the $30.5 million budget and, according to the city manager, an additional $248,000 was added to the fire department budget in an effort to maintain more firefighters on shift daily. The city has 21 firefighters, which should provide seven firefighters on duty for each of the three 24-hour shifts, Maxwell explained. However, some days, there are less than six firefighters on duty at a time due to firemen off on vacation, sick days or are otherwise unavailable. The city is mandating six firefighters on-duty daily. In order to ensure that, additional overtime and part-time increases were factored into the budget, accounting for a big part of that $248,000 increase in the city fire department budget.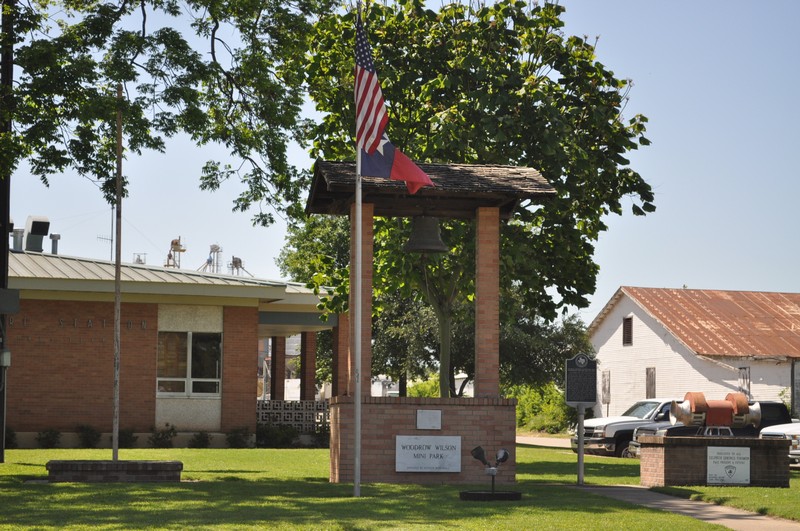 Having healthy sales tax collections of $4.3 million helps as well. The city also receives $150,000 in economic development funding annually to pay on the remaining debt owed for construction of Coleman Park. That debt will be paid in full this year, which means this is also the last year the city will receive that funding.
However, the city has called for a special November election during which voters will be asked to consider allowing the city to take opay for significant renovations at Pacific Park, including a new community building, and to build a new senior citizens activity center. Those funds would come from EDC funding at a rate of $200,000 annually, if approved, to be used exclusively for those projects.
Among the projects included in the projected 2020 budget will be funds to finish up the wastewater treatment plant renovation, finish up two road reconstructions and rebuild another, street improvements earmarked for repairs through the Street Improvement Program, improvements at the water treatment plant and replacement of a pump for a waste system near the hospital. Most of these projects will be conducted by city staff, which will reduce costs.
The city has budgeted $100,000 to change the manner in which chemicals are introduced into the water system at the water plant. This will allow the city to get ahead of a regulation changes expected to be mandated in the near future.
An additional $50,000 has also been budgeted toward professional fees to finish up the acquisition of the old Thermo mine, which is expected to occur by the end of the calendar year, according to Maxwell.