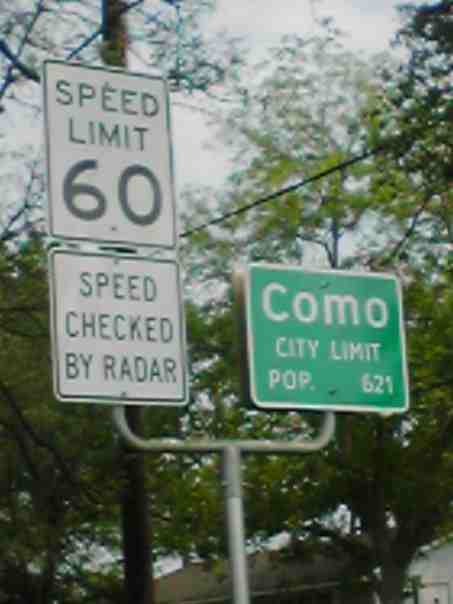 Como City Council following a special meeting Friday afternoon announced plans for Como Volunteer Fire Department and hat the building at 299 Gaskins St. will be updated to serve as a community center.
Como VFD was officially taken out of service per Hopkins County Fire Marshal's Office Friday afternoon, Aug. 16, pending administrative review. The order followed an investigation by the county fire marshals and Texas Rangers that resulted in the arrest of Darren Dwayne "Bro" Harris, 53, and Roy George Darby, 78, on one felony charge each alleging theft of funds from the department.
Harris had served as CVFD's chief until the investigation was launched; his duties were reportedly suspended at that time pending the investigation. Darby was a long-time member and served as secretary/treasurer. Because fire department members are considered public servants, the felony theft charge was enhanced, the fire marshals said following Harris and Darby's arrests on Aug.16.
Darren Dwayne "Bro" Harris

Roy George Darby
On Aug. 18, Como Mayor Darla Henry, on the City of Como Facebook page, assured residents that the city was working with other county officials to develop a plan for CVFD, and that the area will continue to receive fire and emergency services coverage from Hopkins County and the surrounding volunteer fire departments until that plan is in place.
The city had taken possession of the fire department building at that time.
"For the time that I have been in Como (8 years) the Como VFD has not been under the governance or authority of the Mayor or Council. They have been separate and apart from City Hall. However, that has now changed," Henry posted on Aug. 18.
The city's plan is not only to get the fire department up and running "in just a few days," but to also once it is to have a police department for code enforcement and to update the building to serve as a community center.
Applications are being accepted for "qualified volunteers" interested in donating their time as members of Como's fire department, which will become part of "Como Department of Public Safety – Police and Fire," Henry reported late Friday night.
Applications for volunteer firefighters are available at Como City Hall. Code Enforcement Officer Andy Lowen was appointed director of public safety to "oversee the building and all that goes on," including serving as interim fire chief. Matt Green was appointed assistant fire chief.
Working under the mayor and city council, Lowen will continue to oversee the building once the department is reestablished, then will focus on a police department, according to Henry's Aug. 23 post on the City of Como Facebook page.
"In the coming days and weeks hopefully you'll begin to see some basic changes of signs and logos. Our goal is to purchase the equipment we need and staff the Fire Dept with enthusiastic, trained and qualified young men and women that will dedicate their time to keeping Como and its' residents safe," the mayor posted.
Henry stated that when the Como Police Department is established, it won't be staffed 24 hours a day, 7 days a week. It will focus mostly on code enforcement during the day. Hopkins County Sheriff's Office continuing to serve other law enforcement needs after hours and as needed during the day.