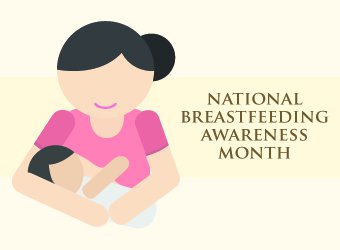 CHRISTUS Mother Frances Hospital in Sulphur Springs has carried forward an innovative program begun in 2015 to encourage and support mothers of newborns who want to breastfeed their babies. There is a special Breastfeeding Awareness Celebration planned on Friday August 16, 2019 from 1 pm til 4 pm in the Medical Plaza meeting room. This annual "BBQ Party" is free to attend, and will include a "health fair" designed for nursing moms and their babies. You can phone the hospital nursery for details.
RN Kristi Couch was part of the breastfeeding program from the start, and added Lactation Consultant to her wheelhouse of services as a Nursery staff nurse. Kristi is pleased that breastfeeding encouragement and support is being offered to new moms, and shared her views during a KSST Good Morning Show interview. "Many of today's young women want to experience the bonding that breastfeeding provides, as well as take advantage of the healthful aspects for both mother and baby. It is proven that breastmilk offers babies the very best start in life. A couple of generations ago, hospitals rarely offered support and doctors rarely recommended breastfeeding, favoring formula as the right way to feed newborns. Happily, that has changed across our nation, and today it's relatively easy for new moms to find instruction and support in successfully breastfeeding their babies. The program is a popular one at CHRISTUS".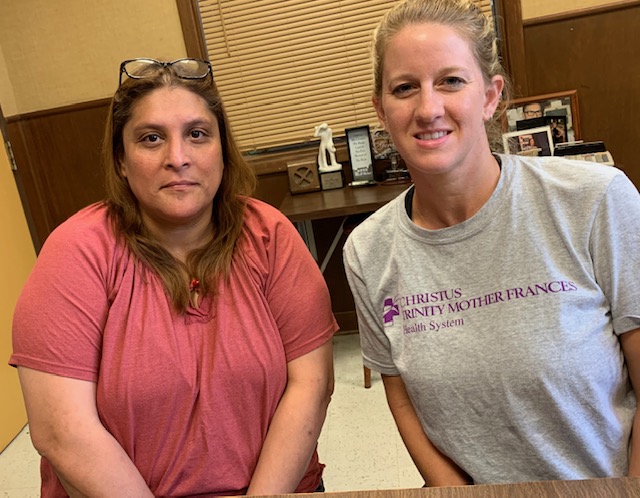 Krsit is referring to the 'BIBS' program, or Breastfeeding is Best Support, a support program offered to new moms which can begin even before the baby is born. "In our regular Breastfeeding Instructional meeting held on the first Monday of each month, we equip moms with knowledge they will need to have if they are choosing to breastfeed. Then, when they deliver, we are there to assist in the first hours of the baby's life and until they go home from the hospital. And BIBS doesn't stop there! Since breastfeeding during the first days and weeks can be difficult, our BIBS group offers a monthly Support Group for nursing moms to come to. They may have health questions or concerns for themselves and/or their baby, may have the 'baby blues' or are dealing with anxiety or postpartum depression, or they just may need to meet and network with other nursing moms. We will continue to offer instruction and support through the meetings for as long as a mom wants to continue breastfeeding. The American Academy of Pediatrics recommends breastfeeding for the first six months of baby's life, and thereafter if desired, as a supplement while learning to eat".
Sandra Cerda is a Breastfeeding Counselor with WIC, a nutritional agency for Women, Infants and Children. She helps counsel nursing moms about nutrition for babies and young children. She will bring WIC information to the Breastfeeding Awareness Celebration and will be joined by a registered dietitian from the WIC agency. Also joining in will be North Texas Milk Bank, where nursing moms can donate breast milk, Heart of Hope Pregnancy Resource Center of Sulphur Springs, representatives from the hospital's Mammography suite with information on breast self-exam and other services and agencies.
Expectant moms and nursing mothers with their babies are invited to the Breastfeeding Awareness Celebration put on by CHRISTUS Mother Frances Hospital on Friday August 16, 2019 from 1-4 pm in the meeting room of the Medical Plaza building. In addition to the annual celebration,the BIBS support group meets monthly at the same location on third Fridays at 1 pm..

"Breastfeeding provides unmatched health benefits for babies and mothers. It is the clinical gold standard for infant feeding and nutrition, with breast milk uniquely tailored to meet the health needs of a growing baby. We must do more to create supportive and safe environments for mothers who choose to breastfeed." Dr. Ruth Petersen, Director of CDC's Division of Nutrition, Physical Activity, and Obesity