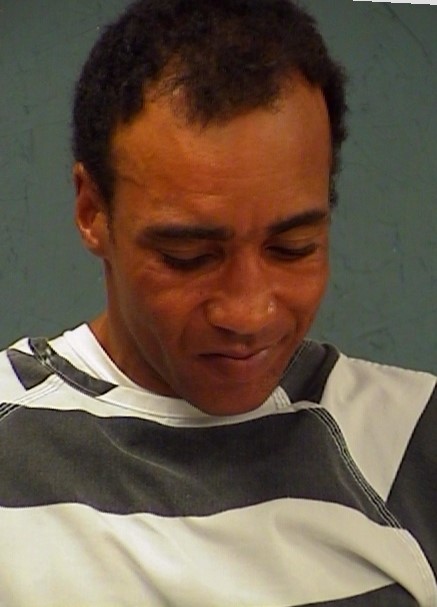 Another charge was added to the list of offenses Terence Ramon "Monnie" Beachem accumulated this week.
The 47-year-old man was accused of forcing his way into a West Park Street residence, where he was involved in a physical altercation. He then took the car belonging to the woman involved in the altercation, fled police in a short vehicle pursuit and ultimately crashed the vehicle on Helm Lane. He then fled to a residence, where he was apprehended Wednesday afternoon, Aug. 28, according to police and arrest reports.
In November 2018 Beachem was assessed 10 years on probation for aggravated assault with deadly weapon. He was arrested August 12, 2018, on that charge as well as criminal mischief, evading arrest or detention and violation of parole, according to court and jail reports.
He was accused in August 12, 2018 arrest reports of intentionally ramming a vehicle driven by the son of his girlfriend, both of whom he had reportedly threatened prior to the incident. Beachem allegedly lost control of his vehicle on Main Street, causing a large amount of damage to the downtown square, then ran from police. He was found hiding in a group of shrubs, police noted in arrest reports following Beachem's arrest August 12, 2018.
Beachem was indicted on the aggravated assault charge in late August 2018. He received 10 years on probation in November 2018, according to court records.
Because Beachem was still on probation during his arrest this week for burglary of a habitation, evading arrest or detention with a vehicle and unauthorized use of a vehicle, officials sought and obtained a warrant August 29th 2019 for violation of probation, police investigators reported.
Beachem remained in the county jail on $175,000 bond on the three charges Thursday afternoon, August 29. Police served him at the jail with the warrant for violating probation. Bond was denied on the warrant, according to police and jail reports.