A 23-year-old Arkadelphia, Arkansas man lead deputies on a high speed chase off State Highway 154 south onto county roads, with an infant and small child in the car, according to arrest reports.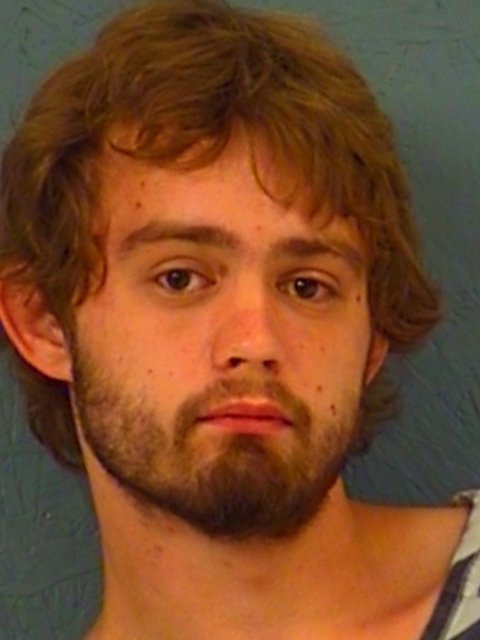 Hopkins County Sheriff's Deputy Aaron Chaney observed a 1998 Ford Mustang that didn't have a front license plate travel past him at about 7:50 p.m. Saturday, Aug. 3. He turned around to catch up and see if it had a rear license plate. Before he got close, he saw the car speed up and pass another vehicle on the shoulder. He attempted to stop the car for that traffic violation, the car accelerated to speeds over 100 miles per hour as it continued south on SH 154.
The car abruptly slowed to turn onto County Road 1196, reaching speeds in excess of 90 miles per hour. The driver took sharp turns and corners at high rates of speed as well. The car crossed into Wood County, turned onto County Road 1730, still reaching speeds in excess of 90 mph, before abruptly stopping at a residence, Chaney alleged in arrest reports.
As soon as the car stopped, the driver jumped out and ran, jumping a barbed wire fence and running through a Yantis pasture. Chaney drew his Taser and ordered the man to stop and get on the ground. The man was identified as 23-year-old Dillon Curtis Derry of Arkadelphia, Arkansas, Chaney wrote in arrest reports.
Once Derry was secured, Chaney reported going back to talk to female passenger about what was going on. Through his dash camera, he observed the woman get out of the car and take two children, an infant and child estimated to be 4 years old, out of the car.
HCSO Deputy Zach Horne reportedly inventoried the vehicle while Chaney questioned Derry. The Arkansas man allegedly told Chaney he ran because he thought he was wanted in Arkansas on felony charges.
A records check on the vehicle showed the license plate mounted on the vehicle didn't belong to it. The resulted in a citation for operating a vehicle with a false license plate and driving on the improved shoulder, Chaney alleged in arrest reports.
Because the man endangered the lives of the two children, traveling at high speeds on roads on which speed limits were 35 miles per hour, Derry was jailed on two counts of child endangerment and one charge of evading arrest or detention with a vehicle. He remained in the county jail Monday morning. Bond was set at $15,000 on the evading arrest and $5,000 on the endangering a child charges, according to jail reports.