Wismettac Asian Foods, Inc. in Santa Fe Springs, California has issued a voluntary recall for eight types of Shirakiku brand imported fish cake products because of the possible contamination of some allergens.
People who have a sensitivity to milk, egg or shellfish run the risk of serious or life threatening allergic reaction if they consume the prepared fish product.
The recall includes the following SKF Fish Cake products: Iwashi Ten, Bouten, Minch Ball, Ohban Age, Gobo Maki, Ika Maki, Age Ball and Satsuma Age.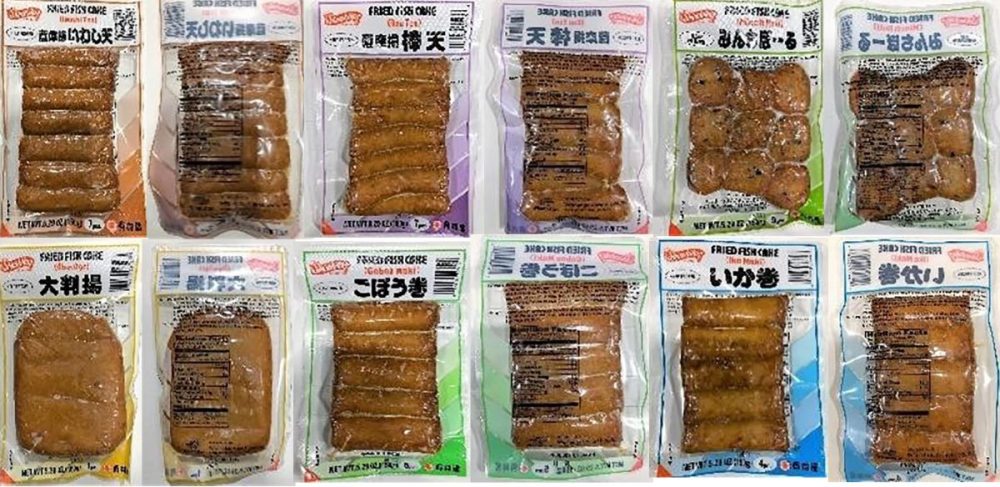 The product was distributed to retail stores in Alaska, Alabama, Arkansas, Arizona, California, Colorado, Connecticut, Washington DC, Florida, Georgia, Hawaii, Illinois, Indiana, Kansas, Kentucky, Louisiana, Massachusetts, Maryland, Michigan, Minnesota, Missouri, Mississippi, North Carolina, Nebraska, New Jersey, Nevada, New York, Ohio, Oklahoma, Oregon, Pennsylvania, Rhode Island, South Carolina, Tennessee, Texas, Utah, Virginia and Washington.
The recall was discovered through testing conducted by the Canadian Food Inspection Agency, which discovered the presence of the listed allergens that were not listed on the product label. The manufacturer in Kagoshima, Japan has been made aware of the issue and is conducting an investigation to determine the cause of the issue so corrections can be implemented, according to an FDA press release.
To ensure consumer safety, all distribution of the affected products have ceased and retailers have been notified for the removal from shelves. No illnesses have been reported to date.
Consumers with questions may contact the company at [email protected].
This marks Wismettac Asian Foods' second recall in the last week. On July 10, the company issued recalls on the Shirakiku Fried Fish Cakes Gobou Maki and Ika Maki sold in British Columbai, Saskatchewan, Manitoba, Ontario and Quebec due to egg not being declared on the product labels, according to Canada Department of Health.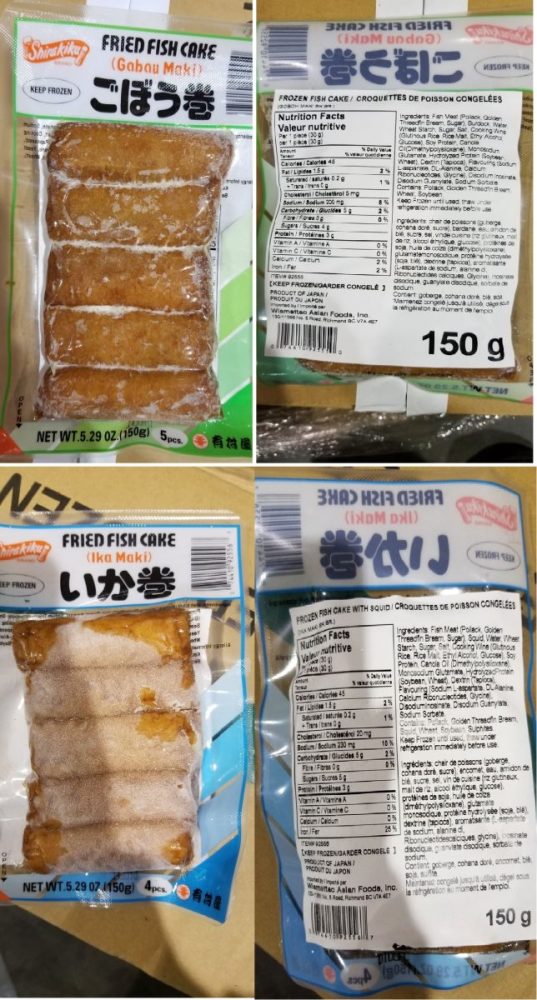 This recall was triggered by Canadian Food Inspection Agency test results. The CFIA is conducting a food safety investigation, which may lead to the recall of other products. If other high-risk products are recalled, the CFIA will notify the public through updated Food Recall Warnings.
The CFIA is verifying that industry is removing recalled product from the marketplace.