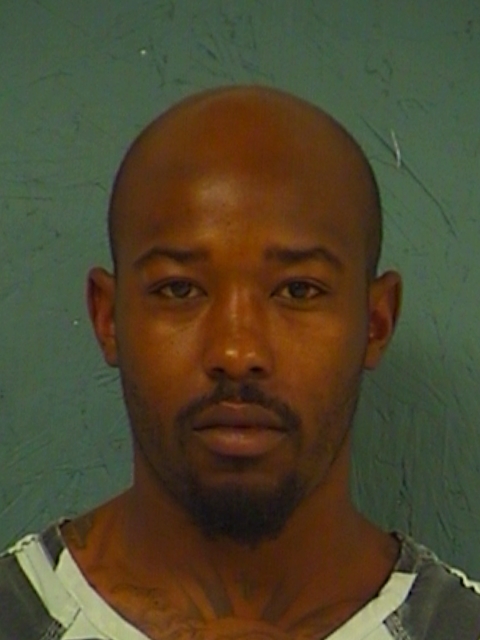 A 27-year-old Garland man wanted for a parole violation reportedly lead police on a brief vehicle pursuit, which turned into a foot chase when the man crashed the car he was driving into a parked vehicle at an apartment complex. Suspected cocaine was also found in the vehicle he was driving.
Sulphur Springs Police Officer Brandon Murphy initiated a traffic stop on a Grand Marquis on North Jackson Street; the car pulled into a nursing home parking lot. The officer, in arrest reports, alleged the car sped away as he approached the driver's side.
Murphy reported initiating a pursuit. The car reportedly continued through a field into an apartment complex parking lot, where it crashed into a parked vehicle.
Bystanders reportedly told Murphy that the driver had run south, back toward the nursing home. The man relayed the direction of travel and suspect description via radio to other officers.
Special Crimes Unit officers allegedly found the man attempting hide in vegetation behind the nursing home. Lt. Mark Estes escorted the man, identified in arrest reports as Jaspen Quayshawn Debase, to Murphy's patrol vehicle to be transported to jail for evading arrest or detention with a motor vehicle, Murphy and Estes alleged in arrest reports.
A records check showed Debase to be wanted for violation of parole as well as unlawful possession of a firearm by a felon, resulting in that being added to his charges, according to arrest reports.
While inventorying the car, police allegedly found a white substance believed to be cocaine in a plastic baggy in a Ritz cracker box. The baggy weighed 1.4 grams, resulting in an additional possession of 1 gram or more but less than 4 grams of a Penalty Group 1 controlled substance charge, according to jail reports.
Debase remained in Hopkins County jail Friday morning, July 26. Bond was set at $20,000 each on the evading arrest and controlled substance charges. He was held on the warrants, according to jail reports.