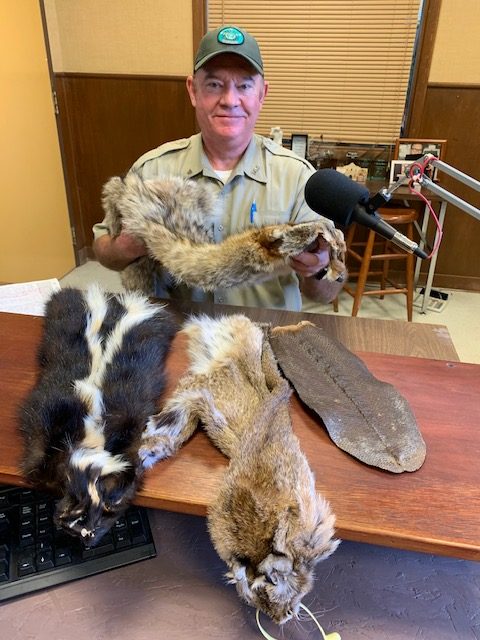 Did you know we have TWO Texas State Parks in our back pocket? We do! Doctor's Creek Unit and South Sulphur Units are separate state parks which share a 20,000 acre lake. Entrances and roadways, facilities, activities and staff are separate. According to Complex Superintendent Steve Killian, there's a lot to do and park visitors are always welcome!

Here's just a few of the attractions available locally. Anglers, you can fish from the banks or piers, or rent a kayak and fish the shorelines. Crappie, bluegill, bass and catfish are best catches. Boaters also love the lake. Remember, fishing licenses are not required if you fish from the bank or piers inside Cooper Lake State Park! The swimming beach is another of the most popular delights. Bring a picnic and enjoy the numerous table and grill areas scattered throughout the complex for day use, or plan to enjoy a campfire during the evening while watching the stars. Enjoy the fresh breezes off the water and the whisper of the trees that forest the park. There are tree-canopied areas for tent camping, and you can do what I did, and make a reservation to stay in one of the comfortable family-size cabins. Cooper Lake State Park even has equestrian trails for campers who bring their horses. You'll find that Texas State Parks are great places to relax, recreate and recharge your soul!
Another of the great things about State Parks is that there are planned activities which everyone in the family is bound to enjoy. According to Killian, Cooper Lake State Park conducts nature programs that are fun, interesting and educational. The Skins and Skulls nature program led by a park educator or "interpreter" lets kids and grown ups get a safe, up-close view of some of the wild animals which inhabit the park. You can attend a program on edible and useful plants as well as learn about the many types of trees.You can learn about stinging and biting insects.There's also Wildflower Watch, Night Hike and many hiking trails for daytime use. All programs are free with a valid entrance permit. Remember too, at Cooper Lake State Park, there is a police presence for the safety and support of campers and day visitors, with added support from Hopkins County and Delta County sheriff's departments.
How much does it cost to enjoy a day at Cooper Lake State Park? Killian says that's another exciting discovery! Park entrance fee is $5 for adults and free for kids age 12 and under. Senior Texans age 65 and older pay just $3 to enter the park with a Bluebonnet Pass. And, the Texas State Park Annual Pass gives you and everyone in your vehicle unlimited park entrance for 12 months for a total of $70. I think that would make a great gift idea!
Visit Cooper Lake State Park's facebook page, meet Steve Killian in person, or call for more information. For the South Sulphur Unit, phone 903-945-5256 and for the Doctor's Creek Unit, phone 903-395-3100.