July 22, 2019 – If you've been downtown in the last couple of days, you will most likely have noticed a small section of Davis Street shut down just south of Main Street.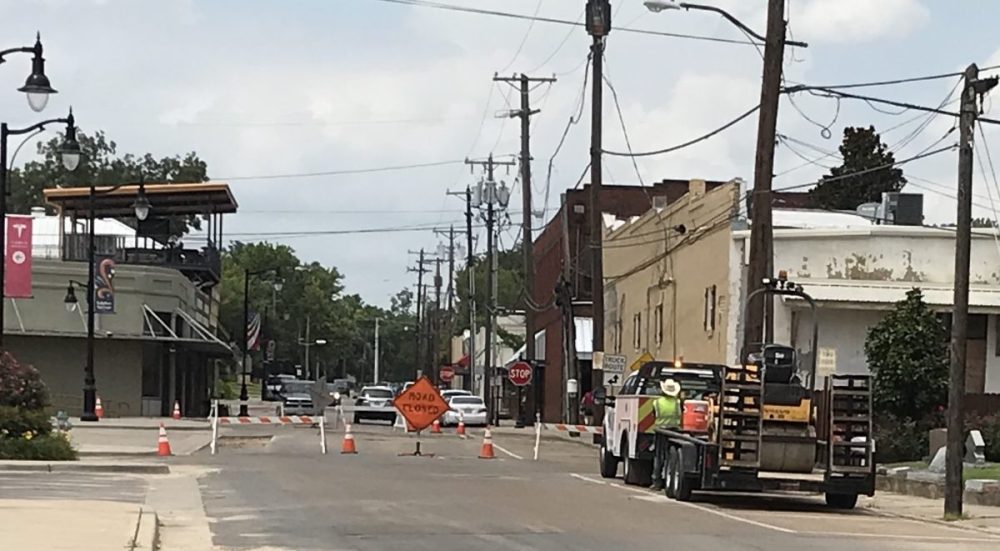 That section of street was closed over the weekend due to a water line break and was expected to take a couple of days to fix.
According to Sulphur Springs City Manager Marc Maxwell, this is a common occurrence during the hottest months of the year due to the ground drying out, causing pipes to shift, and older, more brittle pipes to break, sending large sprays of water gushing out.
City water and sewer crews are called in and often work long hours to stymie the flow of water until the pipe can be replaced and the damaged area — in this case the street — repaired. Typically, it takes at least a couple of days to complete all of the work, according to the city official.