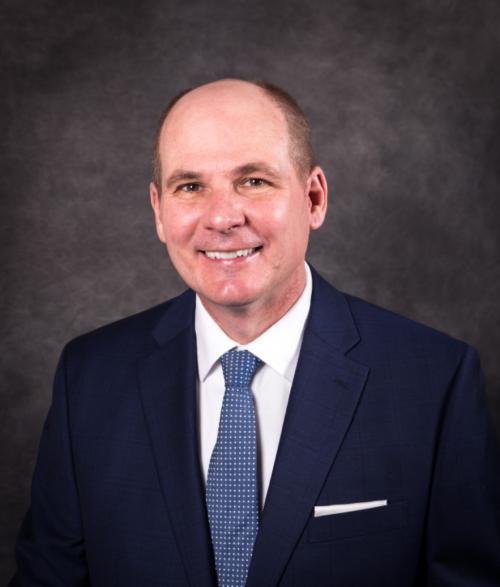 Paul Jones has been selected as the Region 8 Superintendent of the Year, which puts him in the running for consideration for Texas Superintendent of the Year honors, according to a Texas Association of School Board press release.
Jones has worked at Paris ISD for six years, and prior to that was the superintendent at Saltillo ISD.
The annual program is sponsored by TASB to recognized exemplary superintendents for excellence and achievement in educational leadership.
Candidates are chosen for their strong leadership skills, dedication to improving educational quality, ability to build effective employee relations, student performance and commitment to public involvement in education. Local nominees are submitted to a regional selection committee, which chooses one nominee to send to the state selection committee.
Jones was nominated by the Paris ISD Board of Trustees and selected by a regional screening committee of school board members. 
"In our search for superintendent, Paul Jones was the candidate that stood out among many and hiring him has proven to be a great investment for our district. This mild mannered man makes the board's job easy with good staff around him. It gives us the time to focus on student needs and education. He has an attitude with no hidden agenda and there is a mutual respect for board and superintendent. The board congratulates Mr. Jones on receiving this honor," Paris ISD Board of Trustees President George Fisher said in a school announcement.
"I'm humbled and honored to have received this recognition," Jones was quoted in the release. "It is a direct reflection of the hard work of our dedicated teachers, staff and administration. I would not have received this honor without a supportive board that makes every decision based on the needs of the students."
Regional SOTY honorees are then nominated for consideration for Texas SOTY. The state committee will interview regional winners in Austin Aug. 23-24 and select five state finalists. The Texas Superintendent of the Year will be announced Sept. 21 at the 2019 Texas Association of School Administrators/ TASB Convention in Dallas, according to TASB.
All candidates in the running for Texas SOTY honors include:
Carlos Guzman, Roma ISD, Region 1
Sharon McKinney, Port Aransas ISD, Region 2
Tina Herrington, Wharton ISD, Region 3
Charles Dupre, Fort Bend ISD, Region 4
Cody Abshier, Liberty ISD, Region 5
Walter Jackson, Brenham ISD, Region 6
Christopher Moran, Whitehouse ISD, Region 7
Paul Jones, Paris ISD, Region 8
Tylor Chaplin, Burkburnett ISD, Region 9
Roosevelt Nivens, Community ISD, Region 10
John Ramos, Castleberry ISD, Region 11
Bruce Gearing, Dripping Springs ISD, Region 13
Duane Hyde, Highland ISD, Region 14
Carlos Rios, San Felipe Del Rio CISD, Region 15
Tanya Larkin, Pampa ISD, Region 16
Keith Bryant, Lubbock-Cooper ISD, Region 17
Leandro Gonzales, Jr., Grady ISD, Region 18
Evelyn Loeffler, Sierra Blanca ISD, Region 19
Lloyd Verstuyft, Southwest ISD, Region 20