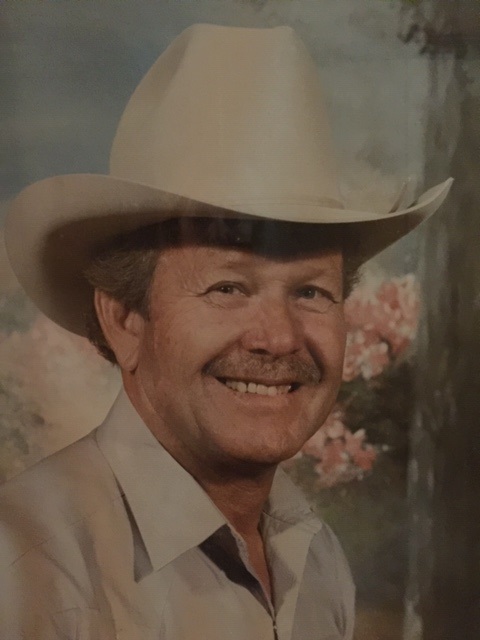 Graveside service for Andrew A. "Rabbit" Bussell, age 85, of Yantis will be held at 9 a.m. on Monday, July 15, 2019, at Yantis Cemetery with James Spurgeon officiating and Taylor Pennington, Iain Clary, Steven Clary, Cory Coker, Jay Johnson, Hayden Lewis, Spencer Lewis, Oscar Diab and Ater Splutz serving as honorary pallbearers. Visitation will be held from 2 to 4 p.m. Sunday, July 14, 2019, at Murray-Orwosky Funeral Home. Mr. Bussell passed away on Wednesday, July 10, 2019, at UT Health East, Tyler, Texas.
Andrew was born on October 21, 1933, in Yantis to Alvoy and Velma Bussell. He married Joyce Jenkins in May of 1955 in Yantis. Andrew served in the US Army. He worked as a lineman for the Dallas Power and Light for 22 years; and was a dairyman, cattleman, and prankster.
He is survived by his wife, Joyce of Yantis; son, Marty Bussell and wife Judy, of Yantis; daughter, Janice Clary of Sunnyvale; grandchildren, Andrew Gleitz, Landon Bussell, Alexus Clary, Iain Clary, Hayden Lewis, Spencer Lewis, Taylor Pennington; and great-grandchildren, Eli Gleitz, Jackson Gleitz, Kagan Bussell, Tenzlie Bussell, Adleigh Bussell and Holden Bussell.
Andrew was preceded in death by his parents; son, Brian Bussell; two brothers; and five sisters.
Memorial requests, in lieu of flowers, can be made to Texas Baptist Men, 5351 Catron Dr., Dallas, 75227 or at TBMTX.Org
Arrangements are under the direction of Murray-Orwosky Funeral Home.
The online register can be signed at www.murrayorwosky.com