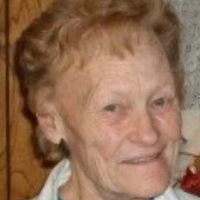 Laverne Barker, age 78, of Penrose, CO, formerly of Emory, TX, passed away Saturday, July 6, 2019, at Parkview Medical Center in Pueblo, CO. Funeral services are pending under the direction of Wilson-Orwosky Funeral Home of Emory, TX.
Laverne was born on December 27, 1940, in Norman, OK, to the parentage of James Sidney and Leona Cottrell Houck. She married Jimmie Lee Barker, in Dallas, on April 20, 1962. Laverne was of the Baptist faith. She was a cabinet maker for many years. She always loved to tinker in her shop and create beautiful things with her hands. Her grandchildren and her great-grandchildren gave her the most pleasure in life…she loved them so much and enjoyed spoiling them rotten. Laverne will be greatly missed by everyone who knew and loved her.
Survivors:
Daughter: Levonda Warren (Kenny) of Eustace;
Son: Sidney Barker (Diane) of Casper, WY;
Brothers: James Houck (Connie) of Tecumseh, OK and Lewis Houck of Yukon, OK;
Sister: Margie Litting (Uncle) of Lawton, OK;
Grandchildren: Brittany, Zabrina, Jason Wayne, Jason Dwayne, LeAmber, Amanda, and Kenny, Jr.;
Great-grandchildren: Matthew, Samantha, Cheylee, Kadien, Kaydance, and Noah;
Numerous other loving family and friends.
Preceded by: Parents; Husband; and 1 Brother