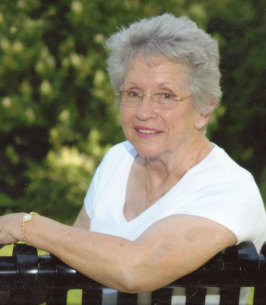 Tommie Jo Shirley, age 89, of Winnsboro passed away July 1, 2019 surrounded by her loving family.
Tommie was born October 24, 1929 to the late Thomas and Hesta Johnson Burrow in Bonham, Texas.
She was employed as a seamstress for a few companies but ultimately took up the role as head of her husband and the household. Together she and Garon raised four beautiful daughters.
Tommie was a member of the Church on The Rock in Quitman and, as said by her husband, the boss of Cartwright but mostly she was an amazing wife and a loving and caring mother, grandmother, great grandmother and great great-grandmother. She will be dearly missed by all who love her.
She was preceded in death by her parents, Thomas and Hesta; brother, Charles Burrow; and great granddaughter, Jordan Keith.
She was survived by her loving husband, Garon Shirley; daughters, Sandra Burden, Dianah Murphy, Jimmie Lou Rouse and husband, David and Bobbie Davis and husband, Shannon; brother, Marcus Burrow; sister, Margie Ferguson; grandchildren, Tommy Burden, Jennifer Houchins (Wendell), Ronnie Miller (DJ), Stacey Gregory, Tracey Fortner (Jesse), Kimberly Bowden (Jason), Jeremy Davis (Christy), Christopher Davis and Ryan Davis (Laney). She is also survived by 20 great-grandchildren and 3 great great-grandchildren.
Visitation will be from 11 am to 12 pm at Pleasant Grove Memorial Park in Winnsboro with a service following.