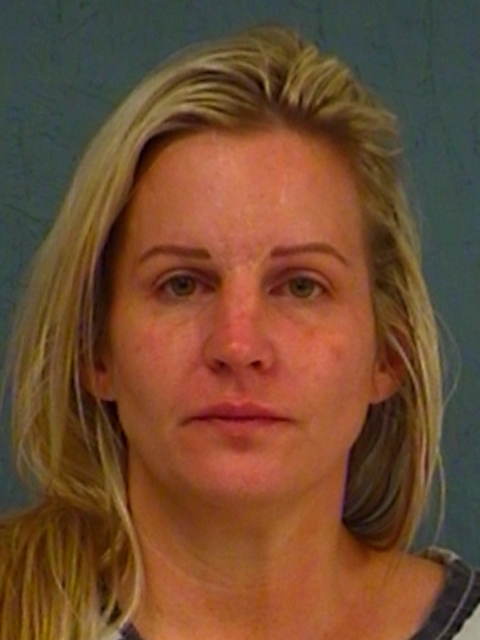 A 40-year-old Mount Vernon woman was arrested Friday night after nearly side-swiping a truck-tractor semi-trailer on Interstate 30, marking at least the fifth time she's been arrested for drunken driving, two of which lead to convictions, troopers alleged in arrest reports.
Texas Department of Public Safety Trooper Arturo Ugalde reported stopping 40-year-old Amanda K. Miller around 9:40 p.m. at mile marker 130 on I-30 west. The Mount Vernon woman, whose occupation in arrest reports was listed as that of a registered healthcare nurse, was observed driving a Toyota Camry on the improved shoulder, failing to drive in a single lane and nearly side-swiping a truck tractor semi-trailer, Ugalde alleged in arrest reports.
When contacted, Miller allegedly admitted her license was suspended do to previous DWI arrests. Ugalde further alleged the woman was, at that time, displayed clues of intoxication during a roadside interview and admitted to consuming alcohol earlier in the day. She too showed clues of intoxication on standard field sobriety tests and was placed under arrest for DWI, Ugalde wrote in arrest reports.
While inventorying the car prior to impound, Ugalde reported finding two open Dallas Blonde alcoholic beverages in the console; one was empty and the other still has a small amount of liquid in it. The trooper stated, in arrest reports, it was evident the drink had recently spilled in the console.
Miller allegedly agreed to provide a blood specimen for testing; she was taken to the hospital, where the sampled was taken, then to jail, according to arrest reports.
A records check showed Miller's driver's license did indeed have multiple active suspensions, several of which were alcohol-related; a criminal history check showed Miller had four previous arrests for DWI, resulting in two previous convictions, Ugalde alleged in arrest reports.
Hopkins County jail reports show one of Miller's prior DWI arrests to have occurred June 7, 2017, in Hopkins County; she spent the night in jail before being released on $1,000 bond.
Miller was charged Friday night, July 12, with third or more offense DWI with an open container and driving while license invalid due to a alcohol suspension, according to arrest reports.
She remained in Hopkins County jail Saturday morning. Bond was set at $10,000 on the DWI charge and $1,000 on the driver's license charge, according to jail reports.