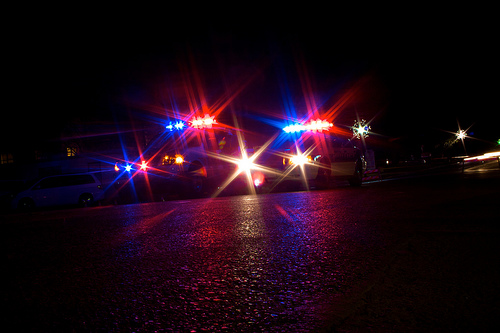 A 48-year-old Sulphur Springs man reportedly died as a result of a crash involving a motorcycle and pickup on State Highway 154 south at FM 1567.
Texas Department of Public Safety troopers; Hopkins County sheriff's deputies; and Hopkins County, Miller Grove, Cumby and Arbala firefighters were dispatched at 8 p.m. to SH 154 south at FM 1567, to what was reported as a motorcycle crash that resulted in a bike fire, and at least one person who was reported to be unresponsive at the time of the crash, according to sheriff's reports.
According to authorities, the motorcycle appeared to have been struck by a pickup when attempting to reenter the highway, officials said Friday morning. The motorcyclist was reportedly thrown from the bike, which stopped a short distance away and caught on fire, county officials reported Friday morning.
Precinct 1 Justice of the Peace B.J. Teer pronounced the bike rider, identified as Kim Wayne Ogles, dead at the crash site a short time later. An autopsy has been ordered as is standard procedure in the fatal crashes, according to Teer.