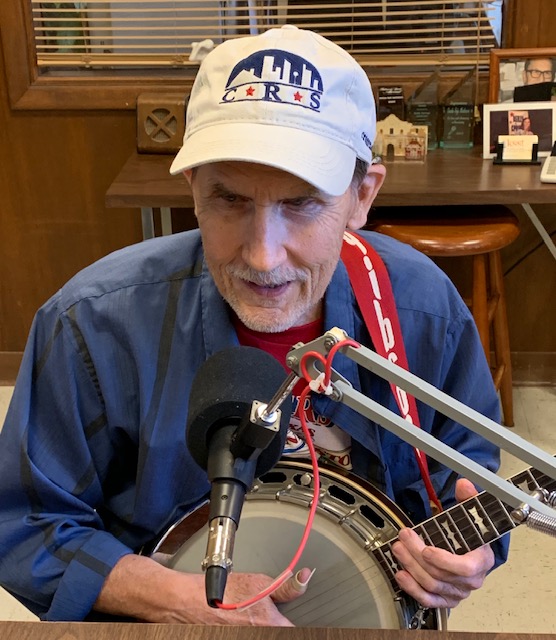 On the KSST Good Morning Show on July 24, 2019, Enola Gay's guest was musician Robert Haydon who shared highlights of some of his music adventures to the bluegrass tunes he presented on his 1956 Mastertone banjo.
Robert Haydon was born in Maryland and his family moved to Highland Park in Dallas, Texas in 1957 when Bob was 13 years old. Newly enrolled at Saint Mark's Catholic School, and with no real friends yet, he made the acquaintance of another young guitar player, a kid named Steve Miller, and during the next three years, these youngsters along with drummer Baron Cass, took Dallas by storm as The Marksmen Combo. Their music was upbeat, dance-able fun for teens. Through 1958 they played school functions, birthday parties and even a National Cheerleaders Convention held on the campus of SMU. That opened doors for more gigs, and soon they were being booked for sorority and fraternity events and a teen event booked by the downtown Dallas Neiman Marcus store. From 1959 through 1961, the group expanded to five pieces and one of the new band members was classmate Boz Skaggs. These were years of songwriting, travel and high excitement, also of exploring styles and tastes in music as well as learning to manage the money they were making. At the end of a busy summer season in 1961, both Steve Miller and Boz Skaggs were hired by a new band and left Texas for Wisconsin. Meantime, Bob stayed in Dallas and formed The Marksmen II. His original song 'Suzanne', made it to #3 on the rock and roll charts in March of 1964, and that summer was spent opening for the Beach Boys during their Texas concert tour. Those were heady times and fondly remembered. A professional musician, Bob also forged ahead with his education and earned a degree in Art while continuing appearances around North Texas. In 1998, he produced a bluegrass album "Collage" and his old friend Steve Miller shared in the recording of that popular album.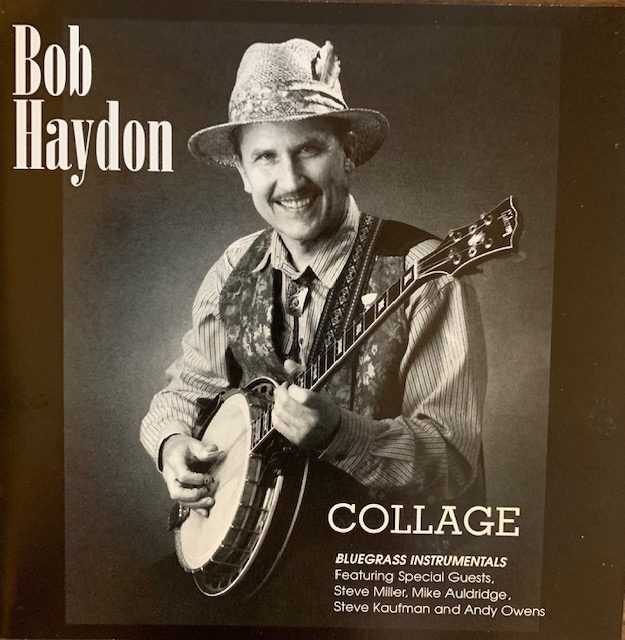 Bob became a resident of Winnsboro in 2018 and quickly acclimated to the music scene there and in surrounding towns. He has also recently published three books, a memoir called 'Kensington', a murder mystery called 'The Panhandle Murders' and it's sequel, 'Tunnels and Caves'. All his books are available on Amazon and Kindle. In his spare time, Bob continues working on numerous art projects and has some work in galleries in Sulphur Springs and nearby cities. You can catch Bob at the Reilly Springs Jamboree on September 21 and at the Chili Cookoff in Heritage Park in Sulphur Springs during October 2019.