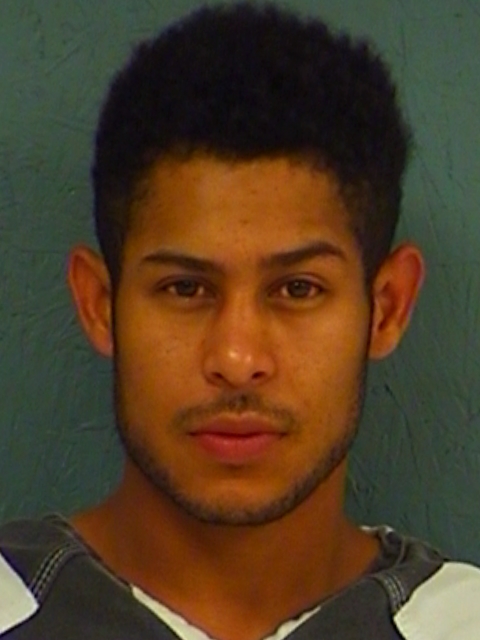 A 24-year-old Sulphur Springs man was arrested at 11:40 p.m. Thursday, at his West Industrial Drive residence, where he was accused of holding a 17-year-old against her will and choking her multiple times.
Sulphur Springs Police were dispatched at 11 p.m. July 25 to the 1500 block of West Industrial Drive, where an assault involving strangulation was alleged to have occurred. After learning the victim had fled to another location for help, they contacted her there.
Valle was accused of choking his girlfriend multiple times and of holding her in a bedroom at the residence against her will during an argument about a doctor's appointment. The 17-year-old reportedly crawled out a bedroom window to get away from Valle to help, Sulphur Springs Police Cpl. Chris Rosamond noted in arrest reports.
The teen had "injuries consistent with strangulation," and had "defensive contact injuries around her hands and fingers," Rosamond alleged in reports. The young woman, who was reported to be pregnant, was transported to the hospital, according to arrest and offense reports.
Valle was contacted at his residence. He reportedly told officers the teen had a mental health disorder and had hit him in the face. He had a small scratch on his face, according to police reports.
A records check revealed warrants for his arrest for open container, no driver's license and expired registration or license plates. Valle was taken into custody on all three warrants. He was also charged with family violence assault that impeded breathing.
Valle remained in custody Friday afternoon. His bond on the third-degree felony assault charge was set at $25,000, according to jail reports.