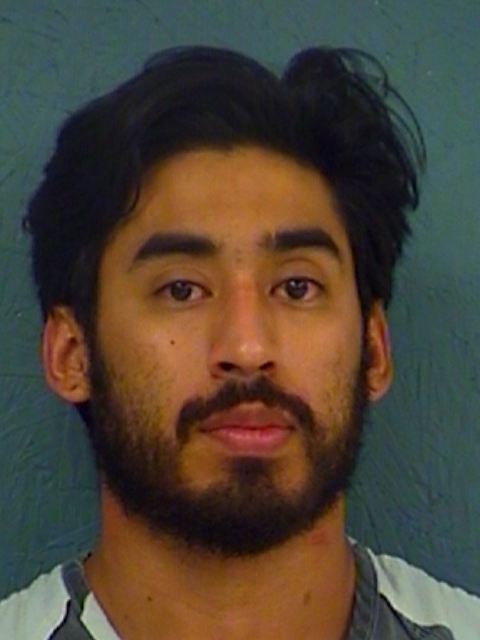 Juan Ines Peralta, 27, of Sulphur Springs was arrested for allegedly choking, throwing to the ground and dragging his wife, who was holding their child.
Sulphur Springs Police were dispatched about 10 a.m. Tuesday to the 500 block of Plano Street, to a disturbance in which a woman could be heard screaming for help, according to reports. Upon arrival, Sgt. Brandon Mayes spoke with a man and a woman identified as his wife, reportedly involve in the disturbance.
Officers were told Peralta grabbed his wife around the throat, making it hard for her to breath. When she attempted to leave, he allegedly chased her outside, grabbed her in the street and dragged her back onto the property and dropping her onto the ground. He then was accused of dragging her into the garage, dropping her, shutting the door. The woman had red marks on her neck, where the man was alleged to have squeezed it, as well as marks on her foot, allegedly from being dragged, Mayes alleged in arrest reports.
The wife alleged she was holding their young child in her arms, trying not prevent her from being hurt. The child had a mark on her leg, allegedly also resulting from the disturbance.
Peralta was taken into custody at 10:16 a.m. July 9 for family violence assault that impeded breathing or circulation and injury to a child, according to arrest reports. He remained in the county jail Wednesday morning, July 10. His bond was set at $25,000 on the assault charge and $10,000 on the injury to a child charge, according to jail reports.