If you've spent any amount of time with Jenny Arledge, her dedication to Sulphur Springs ISD and education quickly becomes apparent.

She strives to ensure all Sulphur Springs schools and students have the tools they need to meet career requirements, are college ready and have ample opportunity to succeed.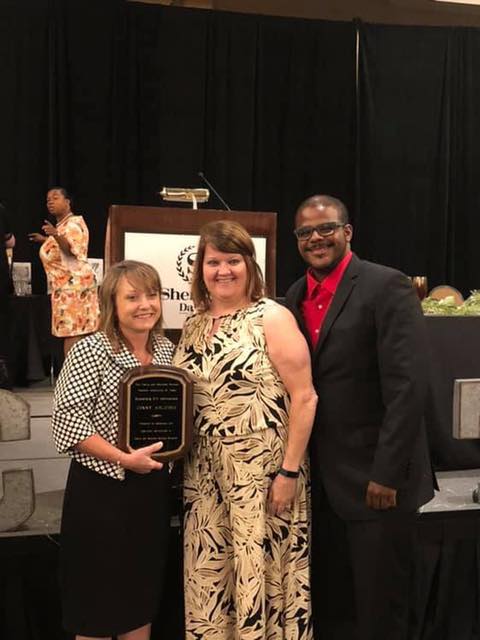 Arledge is constantly on the move, visiting classes, departments and campuses for training, teaching, guidance, help, encouragement and any other tasks she can perform to help students, staff and parents.
She looks for new ways to provide additional resources to teachers and students, community partnerships, innovative new educational opportunities and programs to better prepare SSISD students for the future.
Arledge makes sure the spotlight is on students and staff when honors and recognition are bestowed. She's always welcoming and is quick to express appreciation to contributors and guests for their support of SSISD.
Sulphur Springs residents aren't the only ones who've noticed all of the hard work and heart Arledge brings to her job as Sulphur Springs High School's director of college and career readiness/career and technical education.
The Family and Consumer Sciences Teachers Association of Texas at their annual awards banquet Thursday night named Arledge the organizations CTE Administrator of the Year, SSISD announced Friday. This is an ward recognizing "career and technology administrators and/or local supervisors who have made consistent and outstanding contributions in support of Family and Consumer Sciences Education," according to FCSTAT's website.
Congratulations are extended to Jenny Arledge on receiving this well deserved honor for going the extra mile for SSISD students and staff.