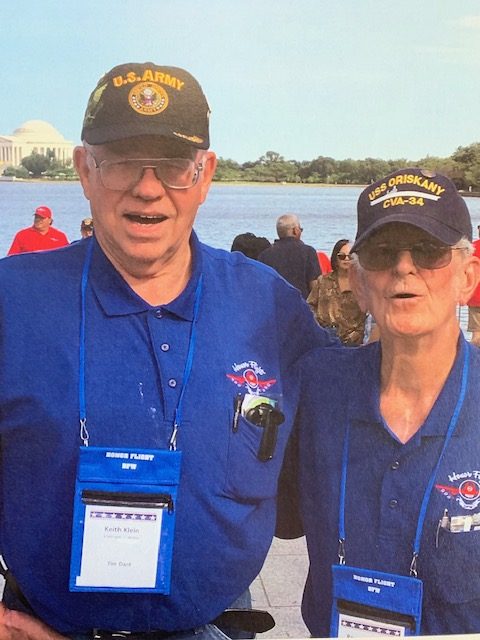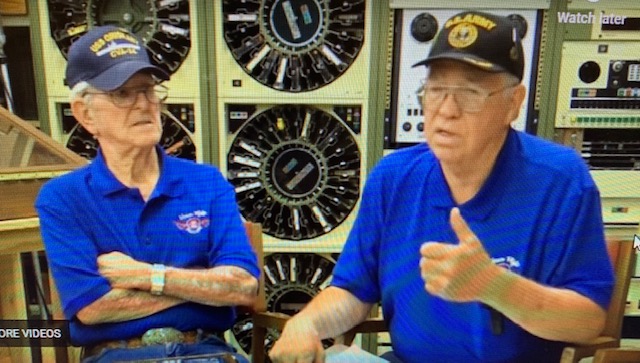 Brothers-in-law and lifelong friends Ronnie Whitlock and Keith Klein described their recent whirlwind round trip journey to the nation's capitol in a span of just three days and two nights. They returned with a cargo of priceless, positive memories; their own and those of their travel comrades. Here is a little of what they shared with KSST, but first let's find out how the amazing trip was made possible.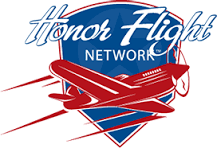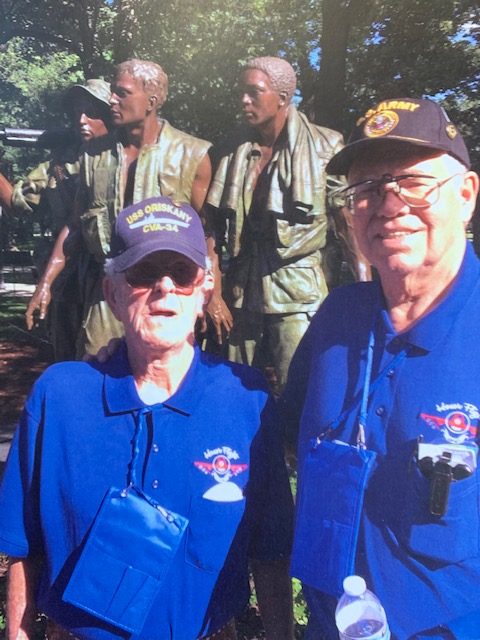 What is Honor Flight DFW? an all-volunteer not-for-profit 501(c)(3) organization whose sole purpose is to honor veterans who have given so much and ask for so little in return. Honor Flight DFW (HFDFW) was established in September 2008 to bring this effort to the Dallas/Ft Worth/North Texas area. The first flight departed DFW in 2009 and, to date, Honor Flight DFW has flown over 1,100 WWII veterans to Washington, DC. plus veterans of other wars. The all expense paid, three-day trip to Washington, DC includes visits to: WWII, Korean, Vietnam, Marine (Iwo Jima), Navy and Air Force Memorials and Arlington Cemetery, those memorials which symbolize the spirit, sacrifice and commitment of these American heroes. Each flight of veterans is also honored with a banquet where they are recognized during a stirring program. In 2017, the average age of Honor Flight veterans was 93 years old. Because the health concerns of most may prevent them from traveling on their own, each veteran is assigned a Guardian to ensure his/her safety. Additionally, a team of volunteer medical professionals travels with each flight on a tour which truly becomes "the trip of a lifetime". Hopkins County native Judy Rawson Heaps is HFDFW Secretary.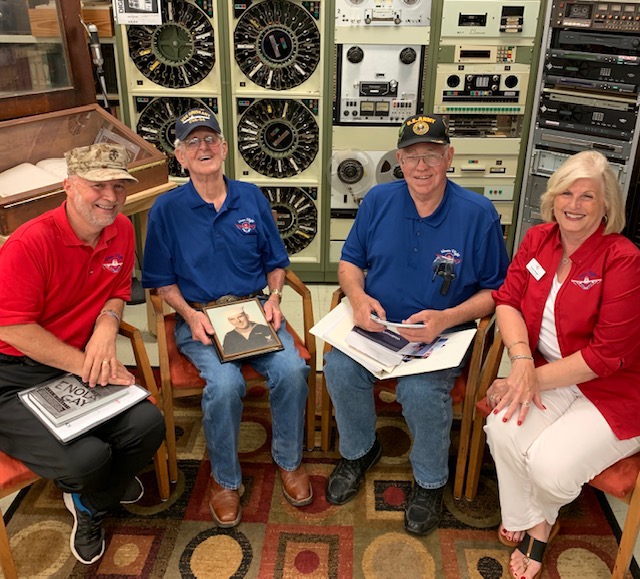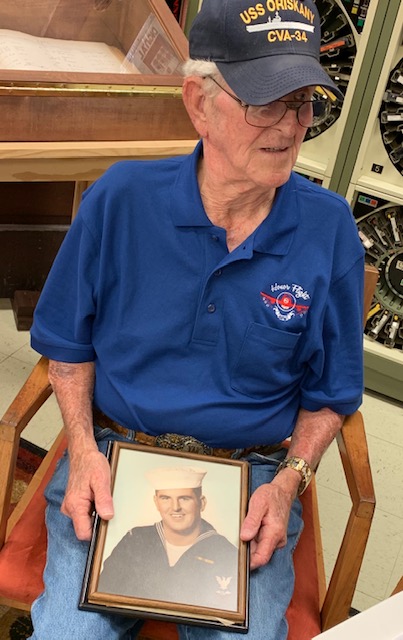 Ronnie's Story: I Joined the Navy "I wasn't drafted in 1963, I enlisted! It was during my Senior year at Cooper High School, and a buddy and I were in Paris, Texas that day. We passed the recruiters office and I said, "Hey, let's go sign up!" and we did. I came home and told my dad, and he said, 'you're going to graduate first!'. It was mid-term of my Senior year, and so they let me graduate before I took my 'senior trip' to basic training in June. My dad had served in the Navy and I wanted to go, too. I had no idea how that off the cuff decision was going to send me to Japan and to a life-changing experience aboard the USS Oriskany.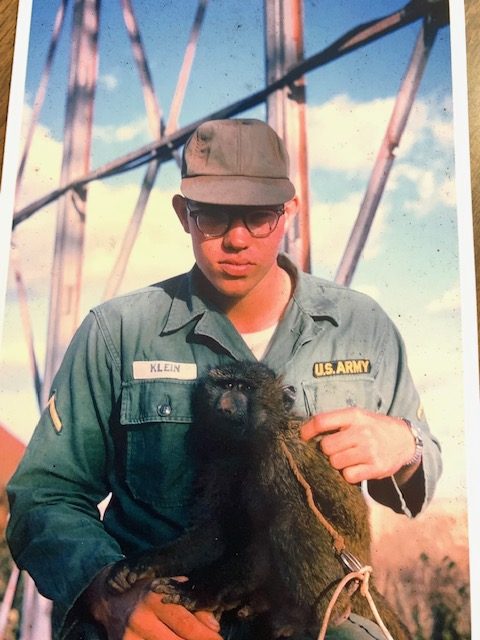 Keith's Story: I was Drafted "I went into the Army in 1964 from college, and had never even heard the word Vietnam til I got to boot camp! I was sent to aircraft school, and after we had finished with our training, next day we lined up with our duffel bags and the first 26 men in line ahead of me were put on a plane for Saigon. Me and another guy were sent to New Jersey. After sometime there, I spent most of my three years of service on the continent of Africa working as an aircraft mechanic".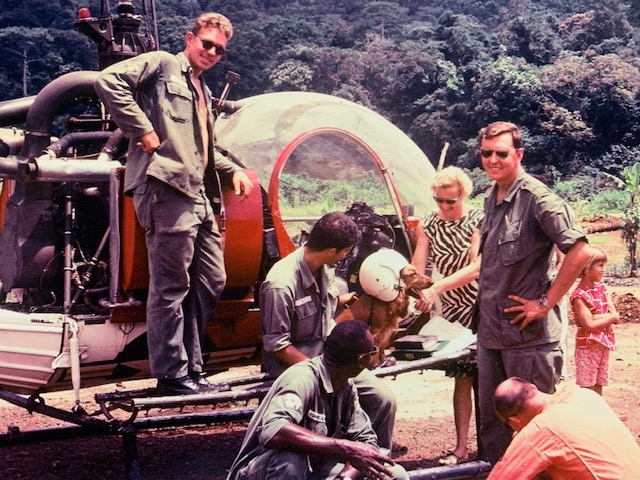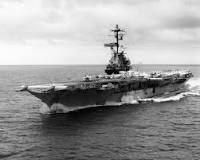 Ronnie's Service Aboard USS Oriskany "Right after boot camp, I was sent to Aviation School in Memphis but was reassigned to sea duty and spent a couple of years at Kisarazu, Japan, site of a large US Naval Base. The guys of the '214' were there with us for awhile, about 60 Americans in the elite all-weather attack squadron, and on shore duty we played baseball and had cookouts to pass some time. We were near Tokyo and Mount Fuji was often visible above the morning mist. I was assigned to the USS Oriskany, which was headed for support operations in the Gulf of Tonkin, off the coast of northern Viet Nam and southern China. There were more people on this carrier than in all of Delta County, about 6600! I worked in Recovery, under the flight deck. In October 1966, on our second day out of Midway, a fire broke out aboard which we all fought. It burned helicopters and aircraft, injured over 150 personnel and killed 44 over three hours time. I will never forget that line of caskets on deck or the burial at sea we witnessed in parade formation. News reporting of the incident was grave, and my parents thought for sure that I had been killed. And boy, were they surprised when I showed up at home! The 'mighty O-boat' is referred to in the movie 'Top Gun' and in 2006, she was sunk off the coast of Florida to form a recreational reef for divers. I spent my last months at Hunters Point Shipyard out of San Francisco, and then I went home to Cooper, Texas".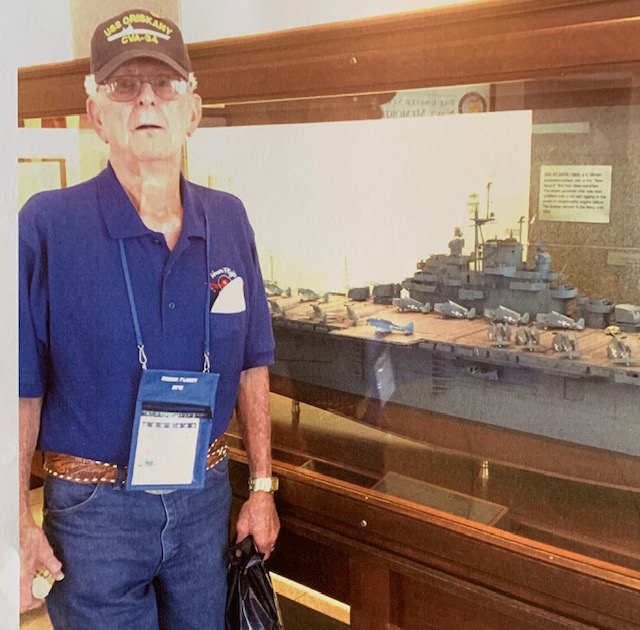 . Keith's Service in US Army "During my tour of duty in the Vietnam War, I was assigned to various places in Libya, Ethiopia, Sudan and Liberia as an aircraft mechanic. But at first, I worked for a few months on the small LOH (light observation helicopter) the Army had, these were small and fast jet-powered multi-purpose helicopters. I assisted with the radios, inspections and maintenance of these. In Ethiopia, I really saw the backside of the country and how the common people lived. I was glad to have a home in America to go back to. Sometimes I was part of a truck transport mission where we carried items needed for helicopter repair. We were always armed on the ground. Later in Sudan, I flew out in a helicopter each day for about a year in support of a team making detailed topographical maps. I can't help but feel that the work we did there was largely in preparation for the next war. I served from 1964-1967, but never set foot in Vietnam".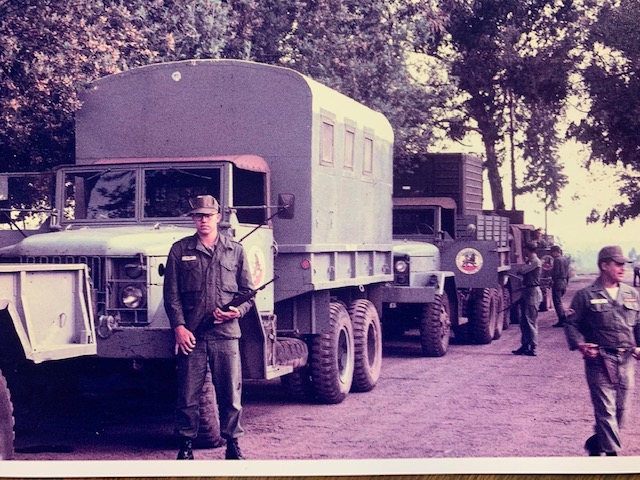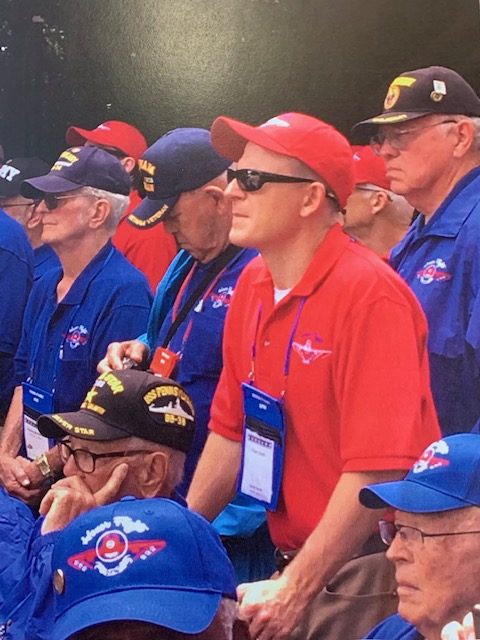 Their Impressions of the Honor Flight Trip Arriving about mid-day on Friday June 14 at Reagan International Airport, the 46 veterans and their guardians began their tour of the national landmarks. First stop was the US Navy Memorial on Pennsylvania Avenue, a huge museum built in 1987 to honor those who have served or are currently serving in the Navy, Coast Guard and the Merchant Marine. The group took some time for fellowship and much needed rest at their hotel in Arlington, Virginia. Next morning, Saturday June 15, the group arrived at the National Mall, visiting the US Air Force Memorial which opened in 2006, the Korean War Veterans Memorial dedicated in 1995 and the National World War Two Memorial which opened in 2004. They visited the Marine Corps War Memorial (Iwo Jima) which opened in 1954, also spent somber time viewing the 500-foot long Vietnam War Memorial Wall as well as the Vietnam Women's Memorial. They witnessed the amazing Changing of the Guard at the Tomb of the Unknown Soldier. The busy day wrapped up with a stop at the Martin Luther King Memorial and the Washington, Lincoln and Jefferson Memorials. That night, the group was treated to a banquet, a special message from news legend Ted Koppel who was guest speaker and a concert by the fabulous US Air Force Band 'Max Impact'. After a short night of rest, the group toured Arlington Memorial Cemetery as a final goodbye to their comrades in arms, then boarded a plane for DFW. Though they arrived late at night, an organized welcoming party was there to welcome them home on Sunday June 16, 2019.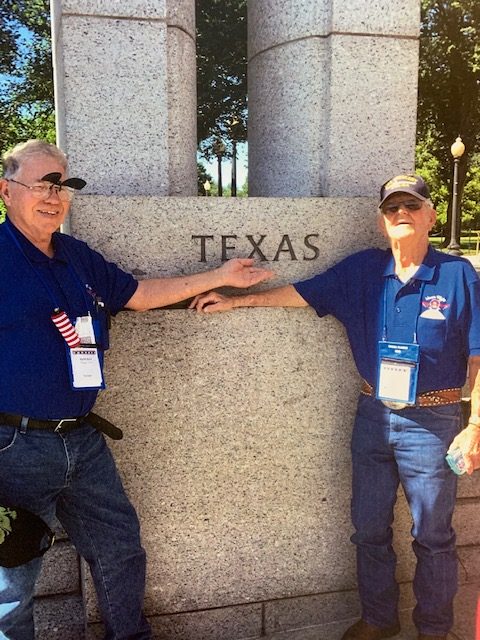 Guardian Tim Dant Tells His Story "I am not a military veteran, but last year, I got involved in Honor Flight DFW and this was my fourth trip. They say I've got 'honor flight-itis'! Most of the guardians wear their Honor Flight DFW caps but this time, I wore my dad's cover in honor of him, he was a Marine. He nor my father in law got to go on a flight, so I go for them and it's a privilege! I personally felt it was my privilege to accompany these two brothers-in-law and experience their once in a life time trip through their eyes. It was a grand experience".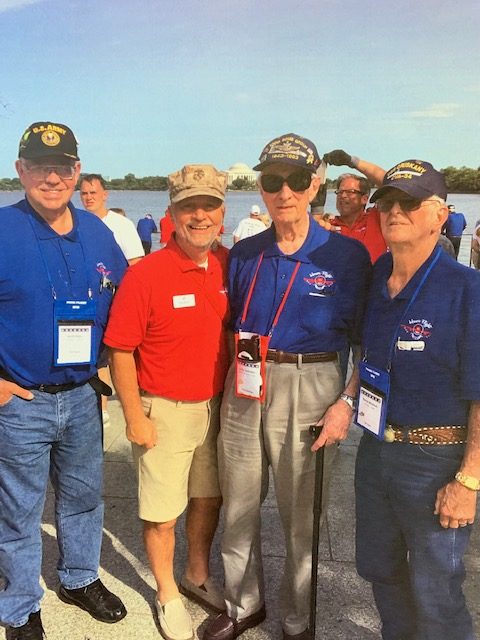 Organizer Judy Rawson Heaps Tells Her Story "Since 2006, DFW Airport has been the site of dozens of these flights, and I go on every one of them that I can. The thrill of knowing these men and women are able to realize how proud and appreciative we are for their service is the main reason I go. Also to make sure that their journey is worry-free and as full of memorable moments as we can possibly make it. Although veterans of all wars are welcome, we place WWII Veterans at the top of the list whenever we are put in contact with them or their family, because there isn't much time left for these heroes. The WWII Memorial was among the last ones to be completed, and so we are concentrating on the remnant of 'the greatest generation' to be able to see it through Honor Flight DFW. It's how I feel I get to serve them. My dad got to go on Honor Flight and I know how much it meant to him. Truly, it's heartwarming and gratifying just to be a part of this marvelous activity. And not only is it the veterans as they proudly march onto the plane as they depart, but the scores of greeters and well wishers who line up to wave and express their support and pride as they board and as they return. This is pride in America, and I'm happy to say it's still very much alive and well!"