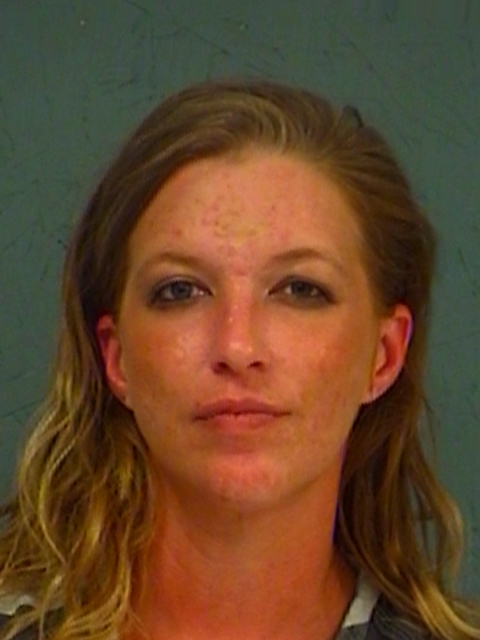 Virginia Lynn Chapman was arrested after admitting the marijuana and methamphetamine found in a vehicle during a traffic stop was hers.
Texas Department of Public Safety Trooper Rebekah Saathoff stopped a vehicle Tuesday afternoon on State Highway 11 west for speeding. The passenger rolled down the window as the trooper approached the car on that side. The highway patrol reported smelling a marijuana odor.
Saathoff asked the driver to step out to talk to her. The trooper said when asked if she'd been smoking marijuana in the car, the driver said she hadn't. When asked if there was marijuana in the vehicle, the woman claimed she didn't know, but if there was it was the passenger's as she'd picked up the vehicle from her mom's residence; her mom does not smoke marijuana so if there was weed in the car it'd belong to the passenger, according to arrest reports.
When she had the passenger step out, the man denied smoking marijuana in the vehicle, but admitted to having a weed pipe in his possession, the trooper alleged in arrest reports. The male reportedly denied knowledge of any marijuana in the vehicle.
The trooper alleged a plastic pill bottle containing marijuana as well as a pipe with marijuana residue and another pipe with suspected methamphetamine residue were found in the console.
Chapman then allegedly claimed the contraband as hers and was arrested for possession of less that 2 ounces of marijuana and less than 1 gram of a Penalty Group 1 controlled substance, according to arrest reports. Chapman remained in the county jail Wednesday morning, July 10. Bond was set at $5,000 on the controlled substance charge and $1,000 on the marijuana charge, according to jail reports.