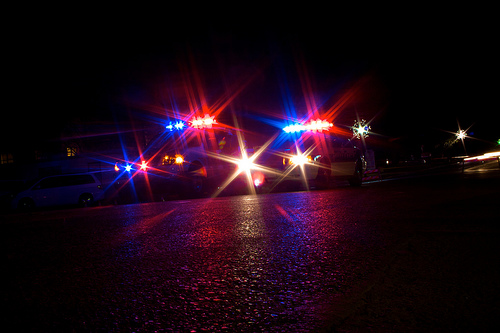 A disturbance complaint at a Sulphur Springs motel resulted in location of Gilmer man wanted on a Wood County warrant early Saturday morning.
Sulphur Springs Police Officer Chad Norris reported contacting a man after 1 a.m. July 6 at Royal Inn about a disturbance complaint. The man was not cooperative when asked to hive his identifying information, which was obtained from a female present, Norris alleged in arrest reports.
A records check using that information showed 28-year-old Joe Dale Cohorst of Gilmer to be wanted by Wood County authorities for violation of probation, which he was on for possession of less than 1 gram of a Penalty Group 1 controlled substance. The man was reported to initially failed to put his hands behind his back as instructed, but did eventually comply, and was arrested on the warrant at 1:30 a.m, Norris noted in arrest reports.