Discount Offered For Early Registration In YMCA After School Program At SSISD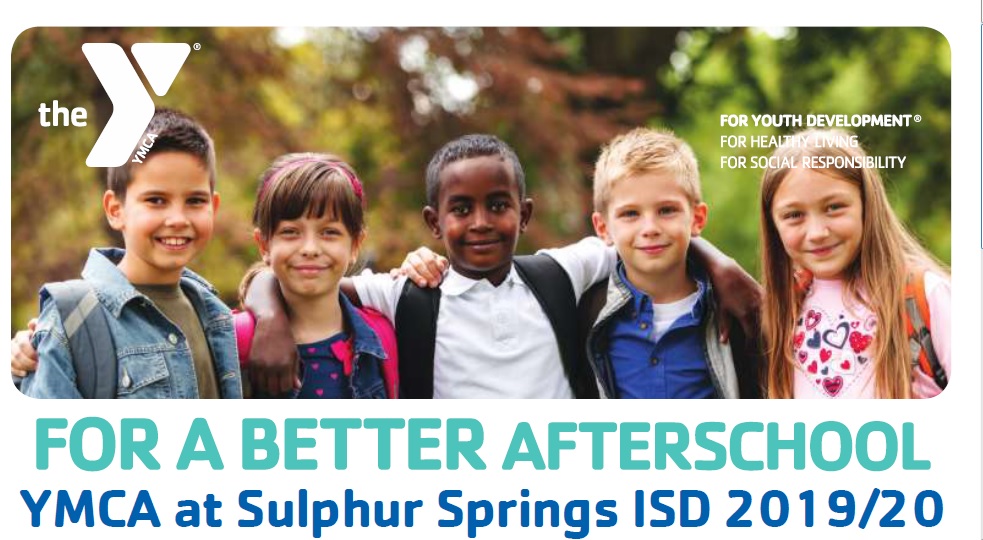 Parents planning to enroll their student in the YMCA After School Program at Sulphur Springs Independent School District can save $50 if they they complete their child's registration this weekend.
YMCA will waive the $50 registration fee for parents who register their child on July 26-29 on YMCA Dallas' website. Anyone not registered on those days will be assessed a one-time nonrefundable $50 registration fee.
A $40 per week fee will be charged per child for participation in the program during the 2019-2020 school year. Families with more than one child registering are eligible for $5 fee for siblings. Financial assistance and income-based memberships area available for qualifying students.
SSISD students who are 4 or older and in any grade from pre-kindergarten up through fifth grade is eligible to participate om the YMCA, which will be held five days a week from the time school is dismissed until 6 p.m. However, students must be potty trained to register.
The YMCA After School Program at SSISD will be located on the Barbara Bush Primary campus will be bused to that campus from Travis, Sulphur Springs Elementary, Bowie Primary and Lamar Primary campuses.
Upon arrival, each student will check in and have an opportunity to eat a health snack. They will participate in physical exercise activities, have homework time and enrichment curriculum activities.
The focus of the YMCA After School Program is spirit, mind and body. This will be attained through relationships, core values and belonging, achievement, arts and crafts and STEM focuses, fitness, wellness and nutrition.
For more information, contact the YMCA business office at 469-276-8396 or [email protected]