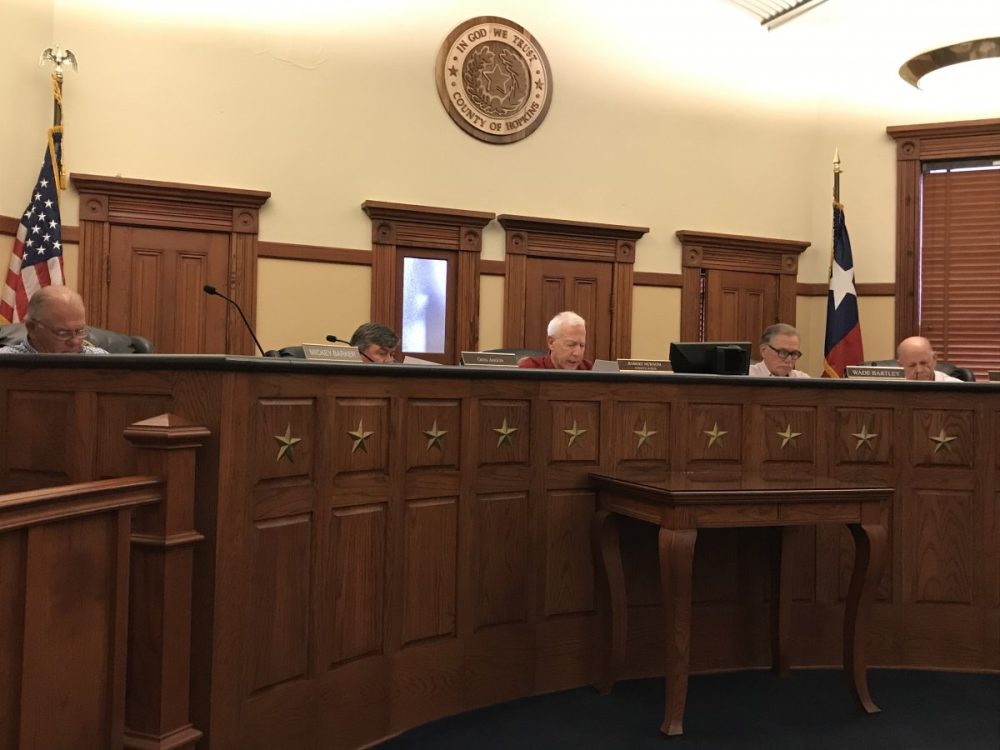 Steps to attain equipment for road maintenance and fund bridge repairs were among the actions take by Hopkins County Commissioners Court this week.
Precinct 3 Commissioner Wade Bartley will be getting Kubota Tractor with side boom mower, a Ford F250 Ford pickup and Mobank wood chipper to help workers keep county roads in Precinct 3 brush cut, and ditches cleared and brush cut back. The equipment will be financed through a lease purchase agreement. The measure was originally proposed during the July 15 commissioners court session. However, at that time, due to a tie in bids from the two submitting financial institutions, the matter was tabled. At the July 29 meeting, the court was presented two choices: repayment at 3.84 percent interest from City National Bank or 3.93 percent from Alliance Bank. The court opted for the lower rate from CNB, to be paid back over 7 years, starting in October.
Precinct 1 Commissioner Mickey Barker also at the July 15 meeting reported he'd be trading in a Kubota tractor and apply the funds toward another tractor from New Holland. Monday, Barker reported he'd traded it and the funds were included as assets. Because the new equipment costs less than $50,000, a bid was not required for the purchase, he noted.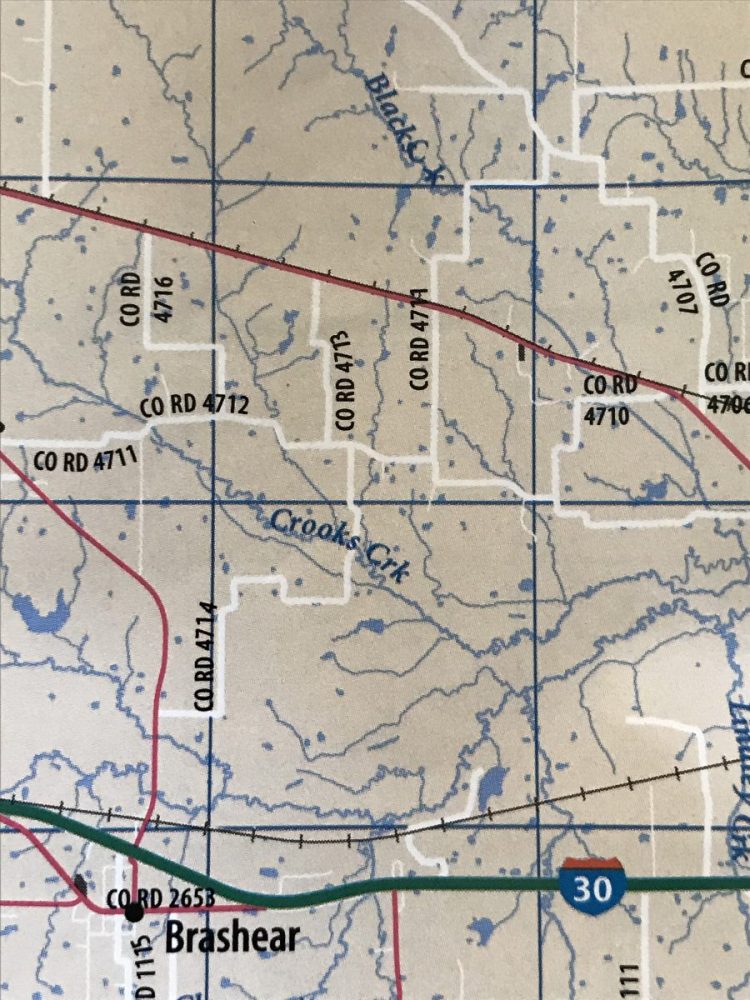 The commissioners court also gave approval to an advance funding agreement for off-state system federal-aid highway Bridge Replacement And Rehabilitation Program project, and passed a resolution adopting a Hopkins County Bridge Replacement Program.
Essentially, this step was needed in order to be eligible for funding through Texas Department of Transportation for bridge repairs. The county in these documents committed to a 10 percent equivalent match, which has already been done. The county is responsible for a $23,790 match, the state 10 percent and the remaining 80 percent would come from the federal off-system bridge project.
For the county's 10 percent match, Commissioners Greg Anglin and Joe Price have been doing a lot of culvert work, said Syd Newman, district bridge engineer for Paris District TxDOT.
The county and TxDOT have been in discussions regarding bridges in need of replacement. Several are on the list for potential repair, funding providing, in the next five years. This funding will go a bridge on County Road 4712 at Crooks Creek Tributary, which has been determined to be a structurally deficient and functionally obsolete bridge on a public road off the designated state highway system, thus moving it up as a high priority, according to Newman.