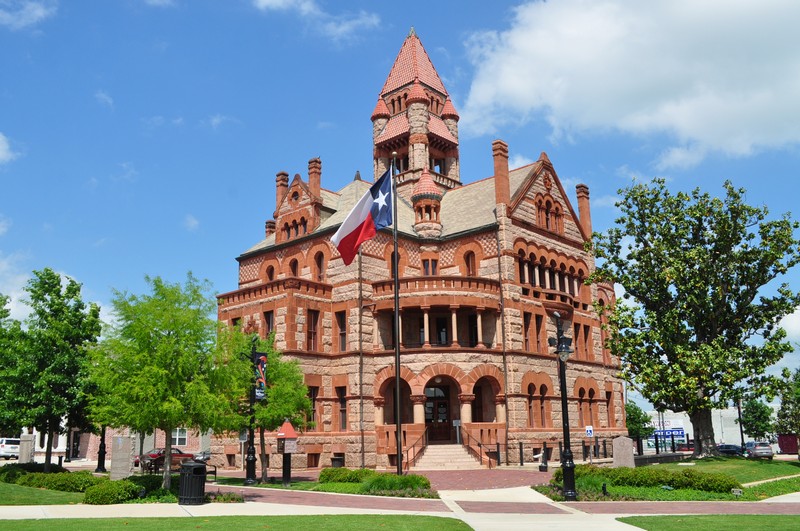 Hopkins County Commissioners Court approved three health-related items Monday: health insurance, an incentive program and telemedicine service for the county jail.
Employee insurance, incentive program
County employees who use the insurance made available through work shouldn't expect any surprises this year in the rates offered. The plan is "the same thing that we already have right now, which is the same co-pay, same deductible. Nothing changes. The rate went up $5.42 per employee," Hopkins County Auditor Shannah Walker told commissioners when the proposal was made to renew medical insurance.
"One of the things that we are considering possibly in the new budget is health of our employees. We're working on that for next year also in addition to that. This $5 is every small in comparison to many people that are getting their rates right now and seeing them go up. Having healthy employees is super important, so we continue to work on that. We had a good year last year is what that means by it not going up very much. I am very proud of that," said Hopkins County Judge Robert Newsom.
The commissioners court unanimously approved renewing the current medical insurance plan.
To encourage county employees to adopt healthy habits, the commissioners court approved a County Specific Incentive Program, which Walker said encourages "smoking cessation, annual physicals and healthy incentives."
Telemedicine
The court also approved a contract with Access physicians Management Services Organization, LLC, for a telemedicine system and services, which should better maximize resources, save money and reduce security risks.
"This is really an extraordinary step for Hopkins County," Newsom said.
"With Telemedicine, you take the offender into an area and set up a screen that has has video communication between medical staff and that offender. You hook up the blood pressure and they can read the vitals over the machine. It keeps us from having to transport offenders, which creates a security risk, to keep it right there in the jail," said Kenneth Dean, Hopkins County jail administrator.
"We are in agreement with our hospital, because we are a tax supported hospital, even though we have a different name to it these days, so this will not cost the tax payers. It will actually save money over the long haul," Newsom said.
Currently, Dr. I.L. Balkcom visits the jail on Friday to see inmates. Telemedicine will make medical services and staff available to inmates when Balkcom is unable to visit and during days and hours he is not scheduled at the facility, Dean explained.
The hospital will continue to pay for the care of inmates while minimizing the use of the emergency room and having to send a doctor to the jail weekly, according to the county judge.
"The telemedicine program should help, but not completely eliminate taking inmates to the hospital for treatment. Hopefully, the hospital is less burdened caring for inmates, the deputies and jailers are able to remain at their jobs rather than transporting inmates, and the public is safer," Newsom said.
This also will help the county jail meet requirements of the Sandra Bland Act, which include making mental health services available to inmates 24-hours a day. Mental health services can be integrated into the system as well, Dean added.