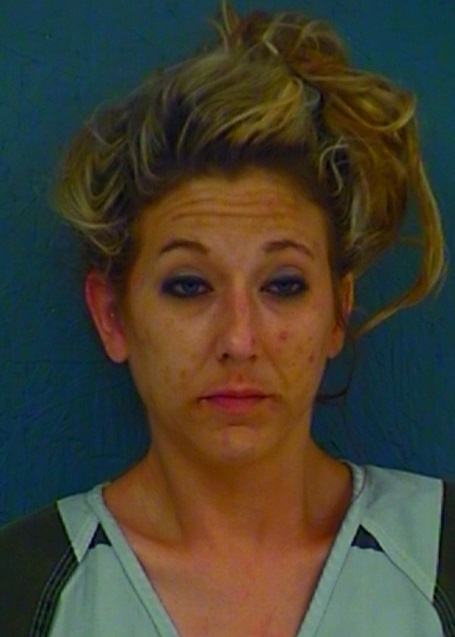 A 31-year-old Sulphur Springs woman was arrested after cocaine was found concealed in her walking cast.
Deputies reportedly stopped the woman at 10:53 p.m. Tuesday, June 25, for not signaling a lane change at the Industrial Drive and South Broadway Street intersection.
Hopkins County Sheriff's Deputy Thomas Patterson reported smelling a marijuana odor emitting from the Hyundai sedan while talking to the driver, identified as Lacey Michelle Blevins. She allegedly admitted there had been marijuana in the car recently. A probable cause search of the car revealed narcotics and drug paraphernalia in a camouflage bag under her seat, according to arrest reports.
Blevins was taken into custody and to the county jail, where she allegedly attempted to discard a syringe, which she had hidden on her. HCSO Sgt. Shea Shaw found the cap to the syringe in the seat of his vehicle, Patterson alleged in arrest reports.
While being processed into jail, Blevins was also allegedly found to be in possession of a baggy with less than 1 gram of a substance that field-tested positive as cocaine inside of her walking cast. She was charged with possession of less than 1 gram of a Penalty Group 1 controlled substance and tampering with evidence, according to arrest reports.
Blevins remained in Hopkins County jail late Wednesday morning, June 26. Bond was set at $10,000 on the tampering with evidence charge and $5,000 on the controlled substance charge, according to jail reports.