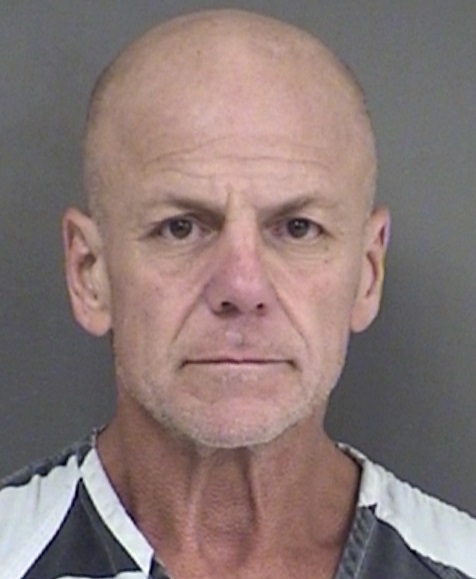 A 57-year-old Winnsboro man was arrested on a controlled substance charge after suspected methamphetamine was found in a flashlight in his vehicle.
Sulphur Springs Police Officer Sean Hoffman was dispatched at 6:26 a.m. Wednesday to the 1200 block of North Jackson Street, where the man was reported to have been sitting inside a parked Chevrolet Trailblazer for more than an hour.
Upon arrival, Hoffman reported finding a man in the SUV with his head down and not moving. Hoffman approached and woke the man up. The man, Hoffman alleged in arrest reports, spoke with slurred speech, had bloodshot eyes and was unable to sit still.
He asked the man to step out of the SUV to be patted down for officer safety. When the man complied, Hoffman reported seeing a glass pipe of the kind used to smoke methamphetamine in the seat where the man had been sitting. Thus, Hoffman asked and was granted permission to search the vehicle, the officer noted in arrest reports.
Hoffman alleged finding a bag containing a crystal-like substance he believed to be methamphetamine when he unscrewed the end of a flashlight in the SUV. Hoffman took Kenneth Kevin Kirtley into custody for possession of 1 gram or more but less than 4 grams of a Penalty Group 1 controlled substance, a third-degree felony offense, according to arrest reports.
Kirtley remained in the county jail Thursday morning. Bond was set at $20,000 on the controlled substance charge, according to jail reports.