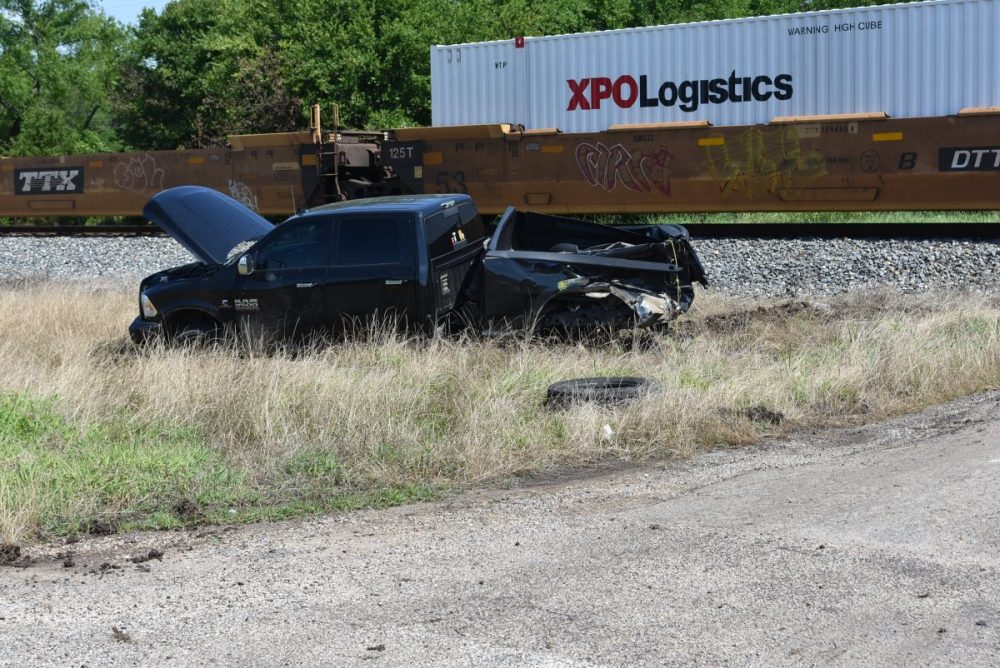 One man was reportedly transported to the hospital to be checked out following a truck and train collision at the County Road 4719 railroad crossing Tuesday morning.
Hopkins County sheriff's deputies, Texas Department of Public Safety troopers, Cumby police, Hopkins County and Cumby firefighters were dispatched around 10:30 a.m. Tuesday to what was reported as a truck and train crash just north of the north Interstate 30 service road at the County Road 4719 railroad crossing.
The back end of a black extended cab pickup truck sustained the heaviest damage from the collision with the train, which sent the truck into the grassing area just north of the railroad tracks, with one of its tires blown off into the grass in front of it.
The male occupant was reported to have sustained lacerations but had no apparent life-threatening injuries. He was reportedly alert and talking with emergency responders at the crash site before being transported to a local hospital to be checked out.
DPS troopers are in charge of the crash investigation.