Sulphur Springs Police are seeking help in locating a suspect who reportedly robbed a West Industrial Drive Shamrock gas station Monday morning.
The suspect, described as a black male with dreadlocks, reportedly had a mask covering his face when he entered #1 Stop at 5:55 a.m. June 24. The man allegedly sprayed mace into the clerk's face, spoke to her and left with money, SSPD Sgt. Brandon Mayes said Tuesday.
The store clerk was treated by Hopkins County EMS personnel for the spray, but reported to otherwise have sustained no physical harm, Mayes reported.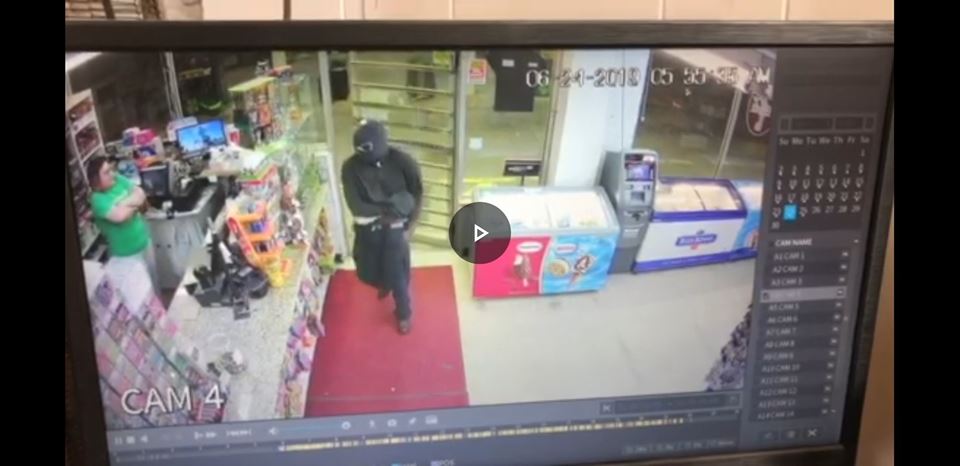 Police Wednesday afternoon released a photo, taken from store surveillance video at the time of the alleged robbery, on both Sulphur Springs Police Department and Lake Country Crime Stoppers' Facebook pages, asking for the public's help in identifying the suspect or information about the suspect's whereabouts.
Police are asking anyone who has information regarding this offense to contact Lt. Rusty Stillwagoner at Sulphur Springs Police Department at 903-885-7602 or call Crime Stoppers at 903-885-2020. Calls to Crime Stoppers are handled in such a way that the caller's identity can remain anonymous.