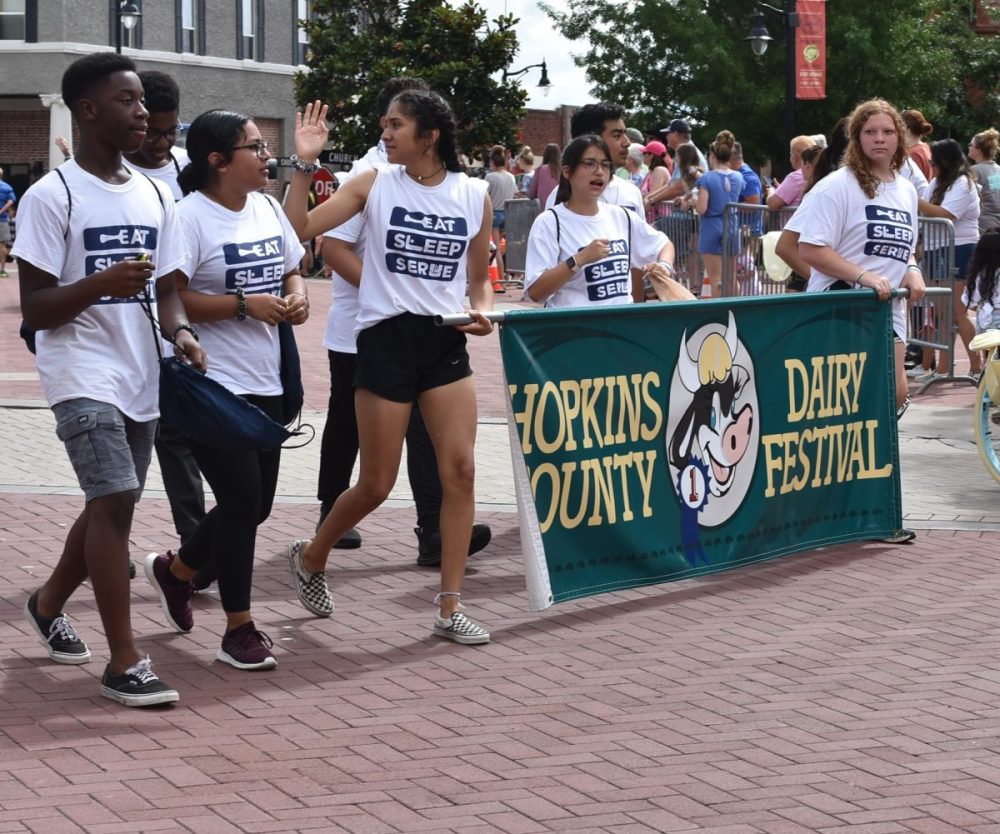 The Hopkins County Dairy Festival Parade went off without a hitch, with local pageant royalty, elected officials, local businesses and even a few church groups in on the fun.
Among the entries helping show they are Over the Moon for Dairyland during the festival's 60th anniversary were the contestants in this year's Dairy Festival Queen's Pageant and Coronation and the "little kids" who will be helping out at the pageant.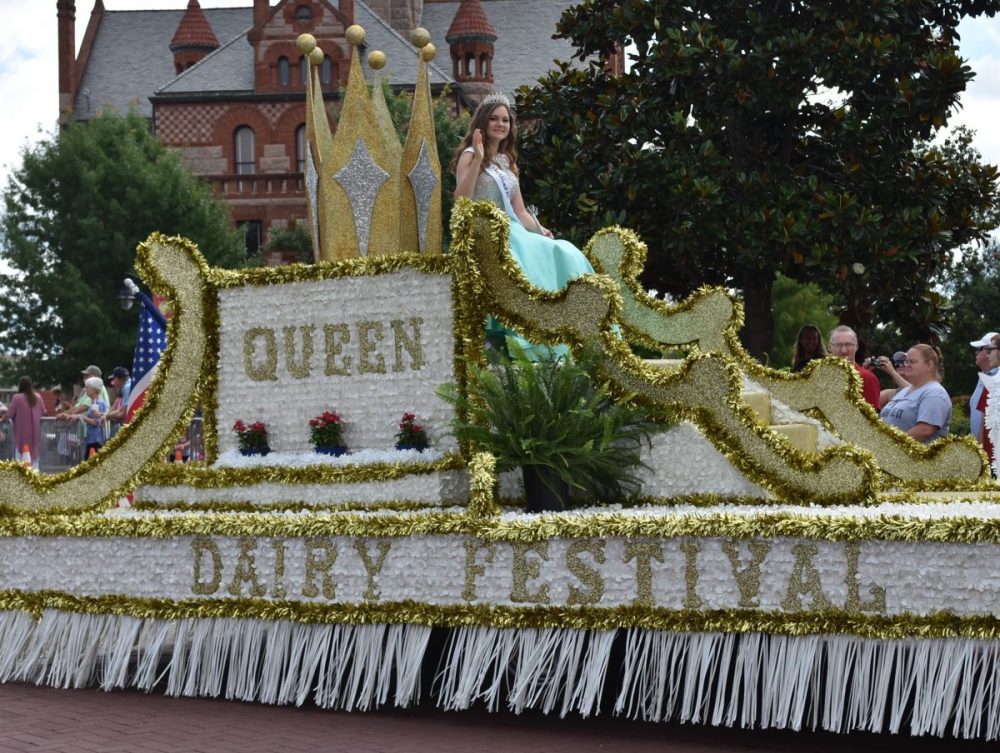 The parade also featured several large trucks, tractors, several fire trucks, and ambulance and other emergency services vehicles.
The Corvette and Jeep Clubs showed off their rides, some decorated to reflect the parade theme. The band percussion section played. The chase teams and crews for tonight's Hot Air Balloon Rally and Glow participated as well.
Among the special guests were the Budweiser Clydesdales team and the Army's 1st Calvary Division Band from Fort Hood.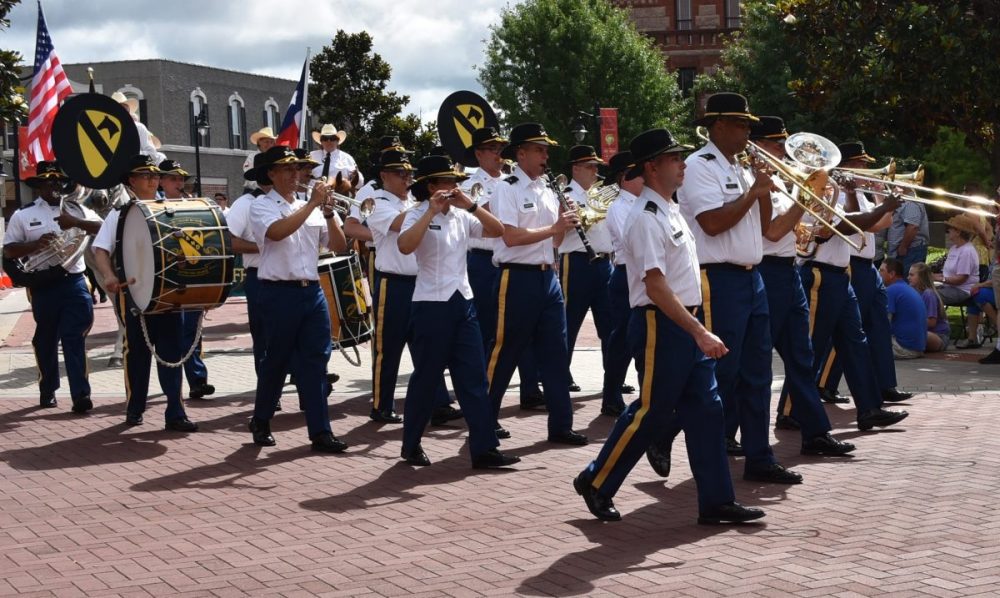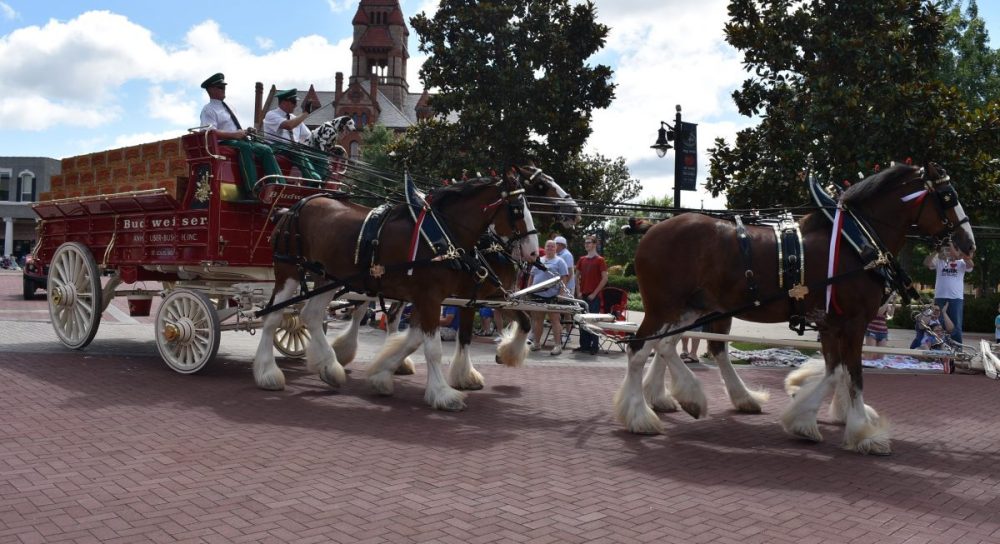 Families lined the parade route in lawn chairs, with blankets, umbrellas, some sitting on the pavement, others at tables at local businesses and others standing to get a glimpse of the many conveyances in this year's parade. Children collected handfuls and some even bags full of candy, treats and stuffed cows tossed and handed out along the parade route.
Black and white spots, milk and dairy products, and cows dotted many conveyances, others participating and attending the parade and festivities Saturday, June 8, showed their love of milk and support for the dairy industry by wearing t-shirts, handing out ice cream and dairy snacks.