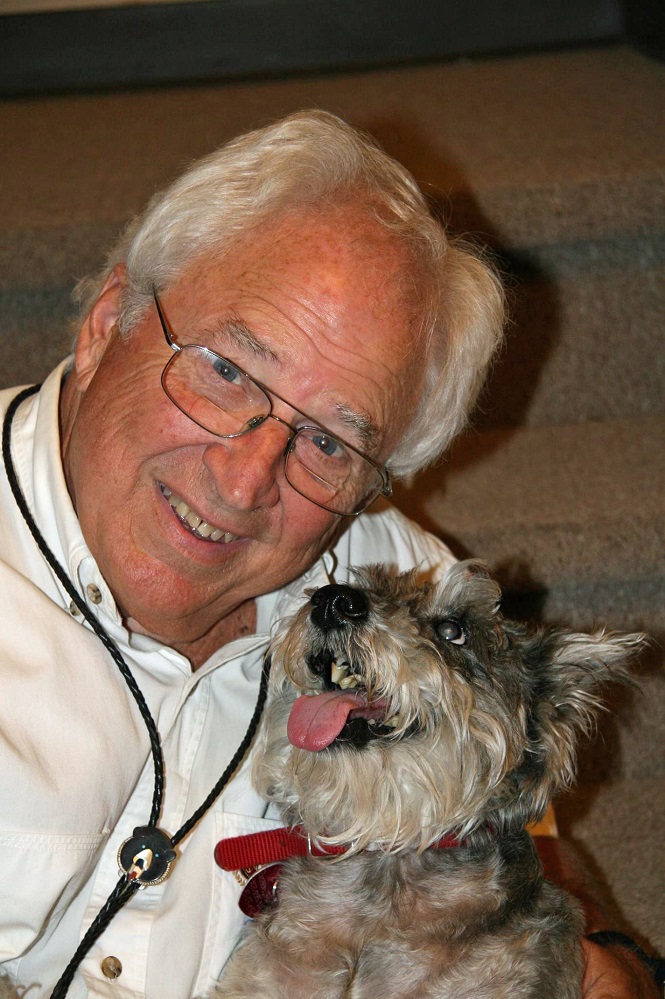 Funeral services for Joseph Thomas Green, 77, will be held at 1 p.m. Saturday, June 15, in First United Methodist Church, with the Rev. Ed Lantz and Lew Riggsby officiating.
The family will receive visitors in the Fellowship Hall immediately following the service.
Honorary pallbearers are Benny Johnson, Max Bradford, Warren Brewer, Barry Teller and Bill Sidebottom.
Tom Green died from complications of lung cancer Tuesday, June 11, 2019, at University of Texas Southwestern Medical Center in Dallas, surrounded by friends and his loving family.
He was born at home on South Davis Street on April 21, 1942, the son of the late Johnny and Betty Green.
As a child in Sunday School, he learned about Jesus' work with the poor, a lesson that stayed with him throughout his life. At an early age, he became aware of the inequality in society and joined to NAACP to work for
change. He was a life-long champion of the underdog.
Tom had a great time at Sulphur Springs ISD. He played trumpet in the marching and symphonic band and was offered a music scholarship when he graduated from Sulphur Springs High School in 1960. He also served as a disc jockey for the KSST Radio Workshop during his high school years.
He received a degree in government and history from then East Texas State University in Commerce, where he served as freshman class representative. He was elected president of the student senate during his sophomore
and junior years at ETSU.
After receiving his undergraduate degree, Tom was admitted to law school at The University of Texas, where he worked as an announcer on KLBJ AM radio. In August of 1966, he covered the Tower Shooting, calling home to
KSST's Bill Bradford with updates.
Upon passing the bar, Tom worked in state government and was especially supportive of labor unions. He served on several political campaigns with Texas Attorney General Jim Mattox. Tom was First Assistant Attorney
General for the state of Texas until he retired in 1991.
Tom loved travel, saying his favorite place was Rome and central Italy, where he stayed in a monastery.
He also spent time in national parks, favoring Yellowstone in winter where he could run with the wolves. He traveled to Alaska and visited the famous Ghost Ranch in New Mexico.
Combining his love of travel and music, Tom attended the annual Wood Guthrie Music Festival in Okemah, OK, for many years and loved meeting the wonderful musicians there. He also attended several Americana Music
Festivals, once representing The Sulphur Springs News-Telegram as a special correspondent. Tom kept up with the musicians he befriended, supporting their careers with his presence and by purchasing their recordings. With a camera around his neck, Tom was a fixture on the coffee house concert circuit, attending as many performances as he could in Dallas and Northeast Texas.
Tom also loved animals. His Facebook page was filled with photos and posts about Ellie, his beloved dog, and the birds he fed at his home on Elberta Lake. He loved tracking the migration patterns of the birds who used the lake as a resting place during their annual trips across the country.
His greatest love was his family. He loved his daughter and sister with all of his heart.
Tom is survived by daughter Pamela Baty and husband, Bobby; sister Sue Ann Johnson and husband, Benny; nieces Joanna Foster and husband, Brandon, and Julie McNally and husband, Ben; great-nieces Natalee Foster and Brenna McNally; great-nephews Andrew and Jonah Foster and Gus and Garrett McNally; cousin Bill Wingo of Reilly Springs; and a host of friends who will miss him dearly.
In lieu of flowers, please consider donating to one of his favorite charities, the Hopkins County Animal Protection League at P O Box 728 Sulphur Springs, TX 75482 or Sulphur Springs Texas Animal Shelter, c/o Cathy
Singleton, 109 College St., Sulphur Springs, TX 75482.