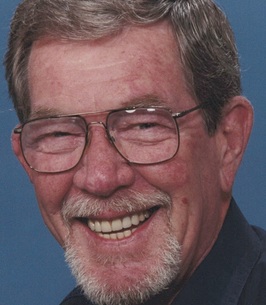 Darrell Joe Schnitzius was a loving husband, father, grandfather and great grandfather. Born in Paris, Arkansas on May 23rd, 1934 by parents Jacob (Jack) and Pearl Schnitzius. Darrell and his siblings Jackie, Gail, Donald and Sharon, spent their younger years of meager means having grown up the son of a coal miner. At times the family struggled to make ends meet in a two room home where daylight could be seen in the seams of the walls. Times were tough and challenging for Darrell and his family, but, that country upbringing added certain qualities to his life. Darrell's life was difficult early on and lessons were learned of how to work hard and have goals to be successful. Darrell joined the army where he served proudly in the Korean war and was honorably discharged. Darrell received his Bachelor degree from Woodbury College in Business Administration and had a long career in business holding many executive positions in sales and purchasing. He is the husband of Kathy Schnitzius and father of two boys Darrell Lee Schnitzius and Brett Eric Schnitzius. Darrell found pride in his abilities and hobbies from skilled craftsmanship to fly-fishing and passed these skills down to his sons. Having grown up in a poor household early on, Darrell strived to achieve the position of being a good provider and pass along a better life for his family than what he was given as a child. Darrell's drive and hard work ethics provided for his family and taught his sons the same values to pass along to their children. Darrell's smile and infectious personality made many friends throughout his lifetime and helped many people along the way. Darrell's musical abilities were a strong influence in his life as he was able to play several musical instruments: Guitar, Piano, Banjo, Harmonica, Accordion, Violin and sang in multiple Barbershop quartets in his 35 years of performing. It was nothing for Darrell to harmonize and delight audiences all across the nation. While many people from his genre struggled to accomplish life's dreams, Darrell retired early at the age of 59 and proceeded to travel and complete many lifelong goals. Darrell lived his life to the fullest and enjoyed his evening "Martini time" with anyone willing to join. Darrell was a person to be counted on and emulated by many of those who knew him. Darrell was a great husband and father and will be missed dearly by his family. Rest in peace Darrell and know your Schnitzius traditions live on.
It's our responsibility to "train up a child in the way he/she should go." Not the school, not the government, but you—and that means dad.
Visitation will be held on Saturday, June 8th, 2019 from 10:00 am to 11:00 am at Beaty Funeral Home-Winnsboro 816 W. Broadway Winnsboro, TX 75494. Funeral Services will follow at 11:00 am at the funeral home. Interment will be at Lee Cemetery in Winnsboro.