Mr. Jackie Spence, age 76 of Winnsboro, passed away on Monday, June 10th, 2019 at his home surrounded by his family. He was born on December 21st, 1942 in Winnsboro to the late Alvin and Gussie Spence.
Jackie was employed as a Pipeline Welder and retired after thirty years. After retiring from welding, he worked as an Expediter and a Safety Man for five more years. He was a Baptist by faith and a member of Pineview Baptist Church in Winnsboro.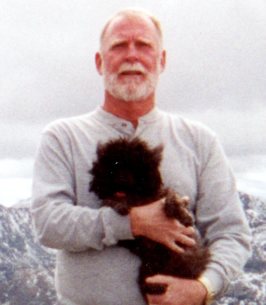 Jackie was an avid outdoors-man who loved hunting, fishing and camping. In his downtime, he enjoyed watching T.V. and listening to old country western music. Most importantly, he adored his family. Anytime he spent with his wife, children, grandchildren, great-grandchildren and dogs was most precious to him. His hardworking mentality and strong love for his family will be greatly missed.

He is survived by his loving wife of 58 years, Carloyn Spence; sons, Chad Spence and wife, Wendy and Edward Spence and wife, Amy; daughters, Carol Hurley and husband, Forest and Kathy Dobecka and husband, Jimmy; brothers, Morris Spence, Cary Spence, Gary Spence, and Donald Spence. He is also survived by his grandchildren, Dugan Winkle, Hanna Richison, Thaddeous Richison, Kaleb Hurley, Jakeb Hurley, Duston Spence, Cara Caldwell, Haid Rowland, Wyatt Spence, Weston Spence, Madison Spence, Jessie Spence, Gracie Spence, Cody Metcalf, Candice Metcalf, Bobby Meltcalf; and his great grandchildren, Lilly, Cierra, Raneigh, Hunter, Braxton, Ally, Brayden and Bentley.

Visitation will be held on Thursday, June 13th, 2019 from 10:00 am to 11:00 am at Beaty Funeral Home-Winnsboro 816 W. Broadway Winnsboro, TX 75494. Funeral Services will follow at 11:00 am with Bro. Ronny Spence conducting. Interment will be at Pineview Cemetery in Winnsboro, with Cody Metcalf, Bobby Metcalf, Thaddeous Richison, Jessie Spence, Dustin Spence and Dugan Winkle serving as active pallbearers and Braxton Jones, Weston Spence, Haid Rowland, Brantley Allen, Forest Hurley, Jimmy Dobecka, Britian Langford, Jakeb Hurley and Kaleb Hurley serving as honorary pallbearers.