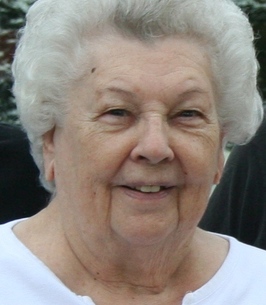 Mrs. Millie Jean Thurman, age 91 of Mineola, passed away on Sunday, June 23rd, 2019 in Mineola. She was born on March 20th, 1928 in Pittsburg, Texas to the late JimmieLee Rape and Vinnie Mae Landers Rape. She was a member of Central Baptist Church and the Order of the Eastern Star. She was a mother, homemaker and retired salesperson.

Mrs. Thurman was preceded in death by parents; husband, Jack Thurman in 1989; and sister, Virginia Rape Gunn in 2002.
She is survived by her sons, Richard J. Thurman of Mineola, Glen H. Thurman and his wife Pam of Mineola, David L. Thurman and his wife Donna of Mineola; daughter, Vickie Houston and her husband Jim of Mineola; step daughter, Patricia Wood and her husband James of Ft. Worth; sixteen grandchildren, twenty-three great grandchildren and three great great grandchildren. hephew and niece, Greg Gunn and wife Kelly and Janet Gunn Pennington.
Visitation will be held on Wednesday, June 26th, 2019 from 6:00 pm to 8:00 pm at Beaty Funeral Home 5320 S. State Hwy. 37 Mineola, TX 75773. Funeral Services will be held on Thursday, June 27th, 2019 at Beaty Funeral Home at 2:00 pm, Bro. Ben Steen conducting, interment will follow at Cedar Memorial Gardens in Mineola, with Adam Thurman, Daniel Weatherford, Lloyd Weatherford, Justin Clayburn, Jason Caston and Jerrod Clayburn. serving as pallbearers.