Another solar electric generating facility is being considered for the Dike area of northeastern Hopkins County.
Sites in Pennsylvania and Oklahoma, as well as other "locations across the world and other parts the United States" are being also reportedly being considered for the Alpin Sun solar project.
Alpin Sun is the same company responsible for Solemio Solar farm SSISD granted a limited value agreement for tax reduction. Alpin Sun is headquartered in Germany, with locations and projects around the world. The company specializes in the development and management of solar power plants. They got the Solemio project started; Solemio is now Pattern Development's project.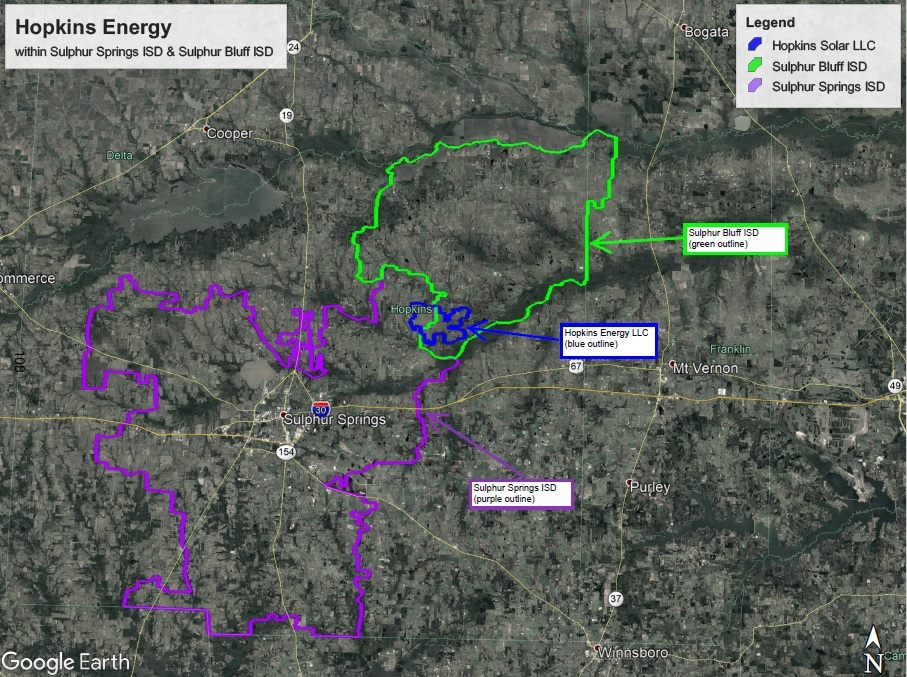 The proposed Hopkins Energy LLC project would encompass 2,962 acres in northeastern Hopkins County and be a 320 MW-AC solar electric generating facility, with 1,625,000 photovoltaic panels, and 140 central inverters. Of those, an estimated 1,184 acres is expected to be in Sulphur Springs ISD; that would include 128 MW-AC of capacity, 650,000 photovoltaic panels and 56 central inverters in SSISD. The rest would be located on land within Sulphur Bluff ISD.
An application is expected to be submitted June 20 to Sulphur Bluff ISD, where 60 percent of the Hopkins County LLC project would be located, according to the Chapter 313 Application for Appraised Value Limitation to Sulphur Springs ISD presented to SSISD trustees Tuesday night.
By agreeing to accept an application, SSISD trustees agrees only to start the process to review and consider an agreement, but in no way commits the district to anything, explained Rick Lambert with Powell, Youngblood & Taylor LLP, the attorneys hired to help the district with the review and processing of the application from Hopkins Energy LLC. Region 12 Education Service Center will be serving "as a consulting expert to
perform a school finance impact study."
Action Monday simply authorized SSISD Superintendent Michael Lamb to review the application for completeness. It's then submitted to the Texas Comptroller of Public Accounts for review, to determine all requirements for a 313 tax break are met; it also is sent to the appraisal district for verification of all information. After what Lambert described as a "a lot of due diligence" to ensure everything meets the tax code, a special agreement can be drafted and presented to trustees for consideration.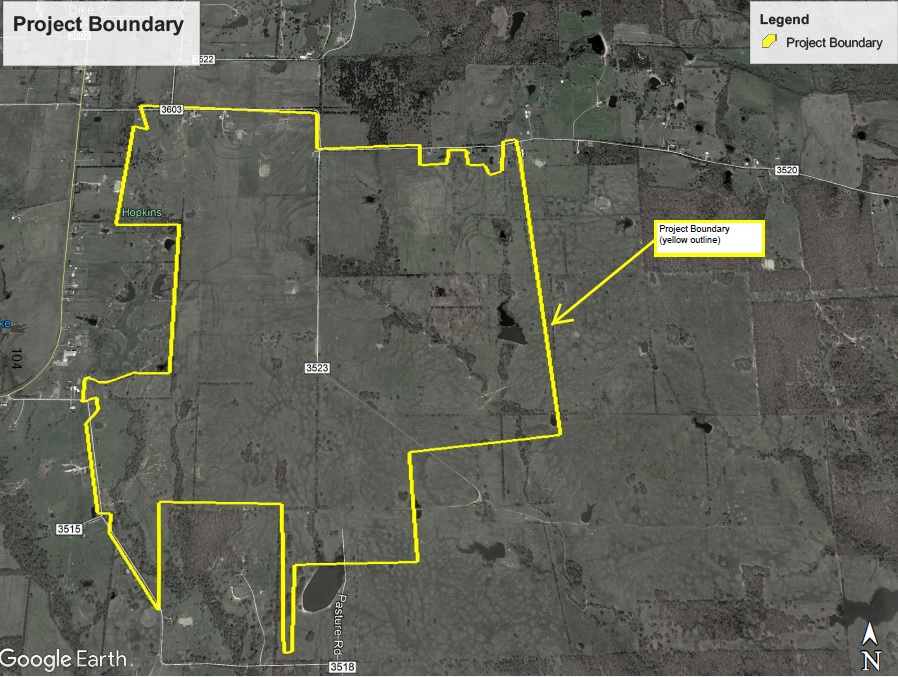 Costs associated with the application process are covered using the application fee paid by the submitting company, so the school districts are not out any money on the process, according to Lambert.
Garrett Peters with K.E. Andrews Valuation Tax Solutions, the firm representing the solar business, reported representatives had been out talking with all of the property owners in the area impacted. He reported 80 percent of the landowners had options to sign, but a few others had yet to decide, which could require a shifting if the project has to be moved to other nearby land. These and other factors would need to be worked out, as well as agreements with the various taxing entities before the project could move forward.
If the project moves forward, reinvestment zones including the property impacted would also have to be approved by the district.
Overall, the project is expected to create three "qualifying" jobs, two for the portion of the project in Sulphur Bluff ISD and one in Sulphur Springs ISD, according to the letter Mike Fry, KE Andrews Director of Energy Services, submitted June 3 to SSISD Superintendent Michael Lamb for a Hopkins Energy LLC Chapter 313 Job Waiver Request as part of the Application for Section 313 Value Limitation Agreement. Approval would have to be given for a waiver of the 10 jobs requirement for the agreement. The documents noted that while many full and part-time positions would be needed during construction, three would be the industry standard for a solar project of that size.