J.D. Franklin was honored Monday morning for his many civic contributions during a ceremony at Morning Chapel Missionary Baptist Church, which concluded with an unveiling of J.D. Franklin Drive.
Franklin's family, friends, church and community members gathered to recognize Franklin and celebrate the renaming of Jackson Street from Martin Luther King Jr. Drive to College Street as J.D. Franklin Drive Monday.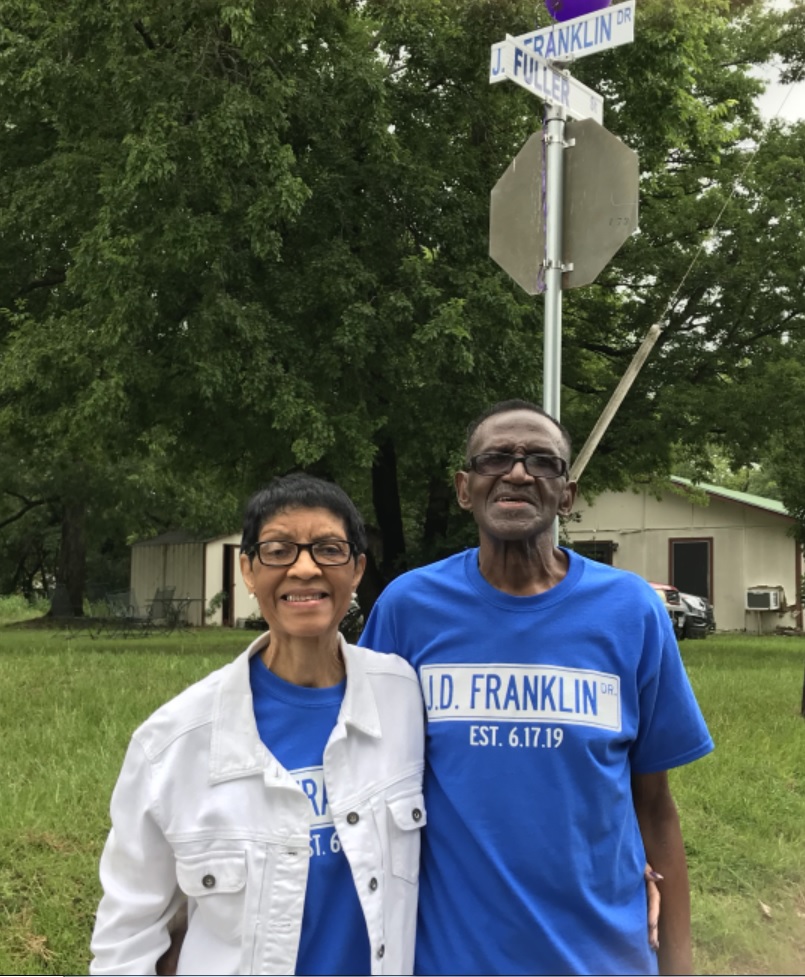 Sulphur Springs City Council at the June 4 meeting approved remaining of that section of street, noting that the community had given support for the change by signing a petition in favor of J.D. Franklin Drive.
The ceremony featured singing, a welcome and note of the occasion by Rev. Jason L. Lindley who approached the city about renaming the street in honor of the "living legacy," and presentations by Sulphur Springs City Councilman Freddie Taylor and other community leaders.
Several donned blue t-shirts with white writing to reflect the street sign, which was unveiled with clapping and appreciation from community members Monday morning, June 17.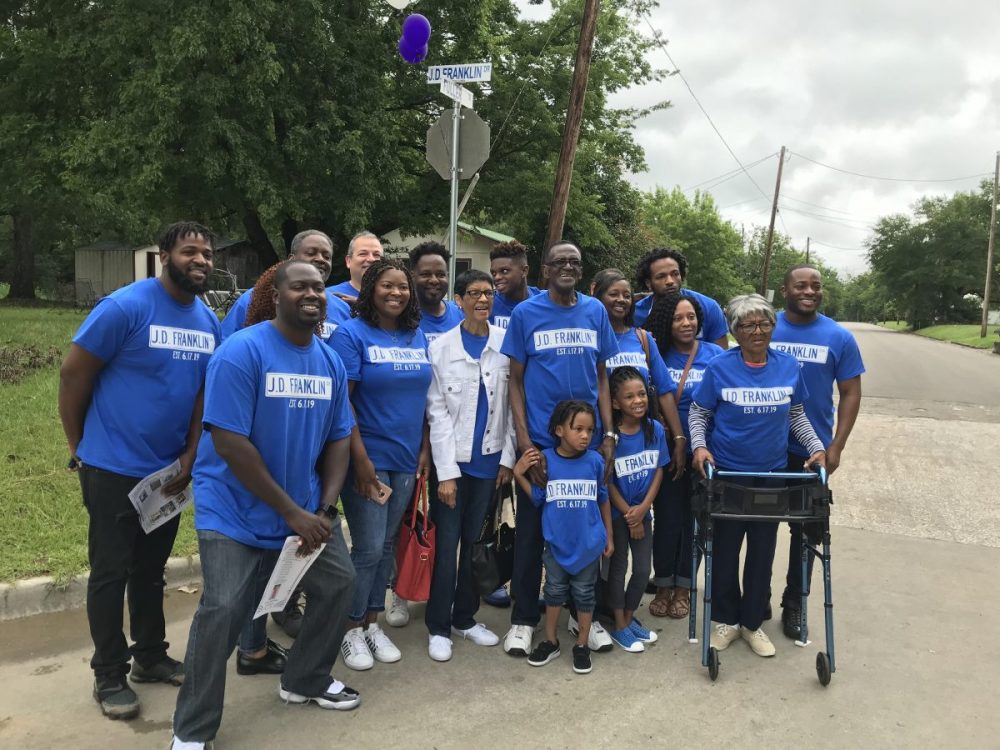 Hopkins County Commissioners were in court Monday morning during the ceremony, but sent a proclamation to be presented during the celebration of the community leader. Hopkins County Judge Robert Newsom read the proclamation into the record, urging "all citizens of Hopkins County to acknowledge the presentation of this prestigious recognition to such a deserving individual." Newsom said he's had the privilege of knowing Franklin for a long time, and described him as "one of the best, finest people I know."
Community members were invited to join the Franklin family at Morning Chapel MBC after the unveiling for refreshments.