June 17, 2019 – A routine traffic stop on Interstate 30 in Cumby early Sunday morning resulted in the arrest of two Arkansas residents. They each received one controlled substance charge.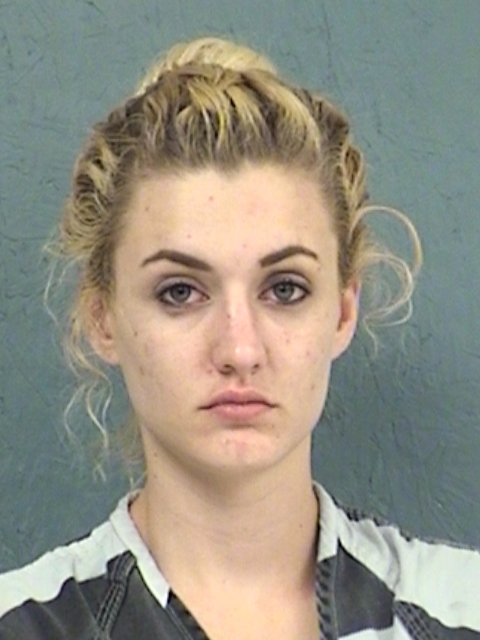 Cumby Police Sgt. Ray Embro reported seeing a white Toyota Camry at 1:28 a.m. June 16 without a license plate light. The car passed him on Interstate 30 west at mile marker 109. Embro reported catching up and stopping the car at mile marker 108. On contact, the driver was identified as 28-year-old Joshua Devin Depriest of Russellville, Arkansas and the passenger as 23-year-old Alexis Danielle Carlson of Little Rock, Arkansas.
Embro alleged both Depriest and Carlson "appeared to be nervous and not being truthful with their answers to my questions."
Carlson admitted to Embro there was a marijuana pipe in the the car. When asked to exit to car, Depriest allegedly admitted there was a methamphetamine pipe and possibly meth in the console. He admitted to to using methamphetamine earlier in the evening. Carlson was then also asked to step out of the car, Embro alleged in arrest reports.
A clear, glass pipe containing a white, crystal-like substance believed suspected to be methamphetamine; a plastic bag containing a white, crystal-like substance suspected to be methamphetamine, a marijuana pipe and two pills vials containing unidentified pills were allegedly found in the car during a probable cause search conducted by Embro, according to arrest reports.
Consequently, both Carlson and Depriest were placed into custody. Hopkins County Sheriff's Deputy Kevin Lester arrived on scene to transport a small brown dog that was in the car to Sulphur Springs Animal Shelter. The car was towed from the location.
Carlson and Depriest were transported to the Hopkins County Law Enforcement Center. They were booked into the county jail about 3:30 p.m. Sunday for possession of 1 gram or more but less than 4 grams of a Penalty Group 1 controlled substance. Both remained in Hopkins County jail Monday afternoon; their bond was set at $10,000 each on the controlled substance charge, according to jail reports.