June 19, 2019 – City and local transportation officials joined Hopkins County Commissioners Court opened discussions regarding a bridge project and possibility of reopening of Pipeline Road to provide another access route for emergency responders and property owners.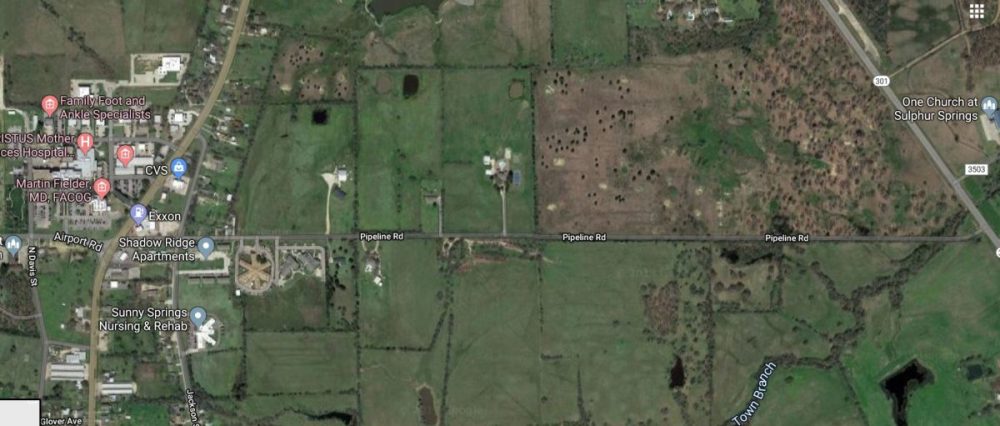 Essentially, the city and county have both considered ways to reopen Pipeline Road, which in addition to having water issues and being grown up also has a bridge in need of repair. Although a city street, the bridge was constructed by Texas Department of Transportation when Loop 301 was constructed. The bridge needs replacing.
TxDOT has some funding set aside to replace or repair it. Funding would be a 80/10/10 percent state/federal/local match program. The local share, even if in-kind labor match, would have to be accounted for within a certain span of time for the project to commence, according to TxDOT officials.
Because of it's location, TxDOT officials would like to turn the bridge over to the city as part of the city road. The city cannot afford to replace it, Sulphur Springs officials said. TxDOT needs assurance the bridge will be utilized, with the road to it in good repair.
Also mentioned was the possibility of making it a farm to market road.
The TxDOT representative told city and county officials, during a recent commissioners court work session, that the information discussed would be relayed to TxDOT officials for their consideration regarding the bridge on and Pipeline Road in Sulphur Springs.