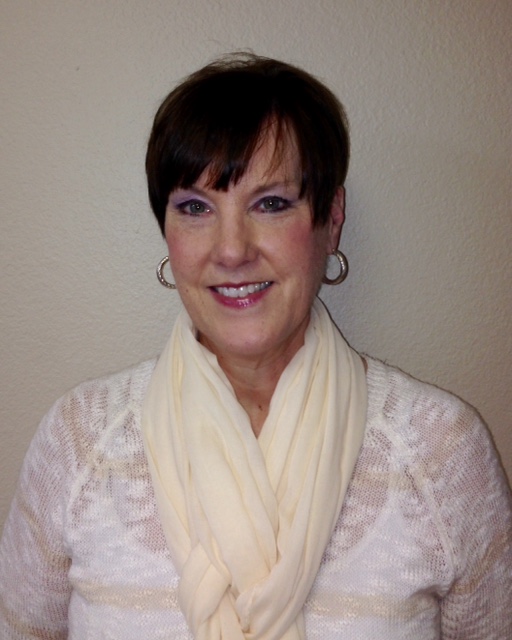 By Johanna Hicks, B.S., M.Ed.
Summertime around our office is busy – not so much from phone calls and foot traffic, but from camps, 4-H events, conferences and youth leadership events.
We are over half-way finished with the 2019 Kids' Camp: Fun, Food, Fitness, and what a great time we've had thus far! From fruit parfaits to cranberry chicken salad, the campers have learned about measuring, hand hygiene, kitchen safety and more.
Their physical activity minutes have been logged, and we hope that the youth will make a conscious effort to play more and sit less.
Our campers have also learned what to do during severe weather threats and how to listen when the authority figure is trying to teach. (They're still working on that one!)
Camp participants will receive a t-shirt designed by one of the campers, a booklet of recipes and other camp information, prizes for those who have logged the most miles, and each person will take home a nice bag filled with all their camp activity sheets and food group certificates. The camp will come to a close with a celebration on Friday, June 28. If your student missed out this year, we will offer the camp again next summer.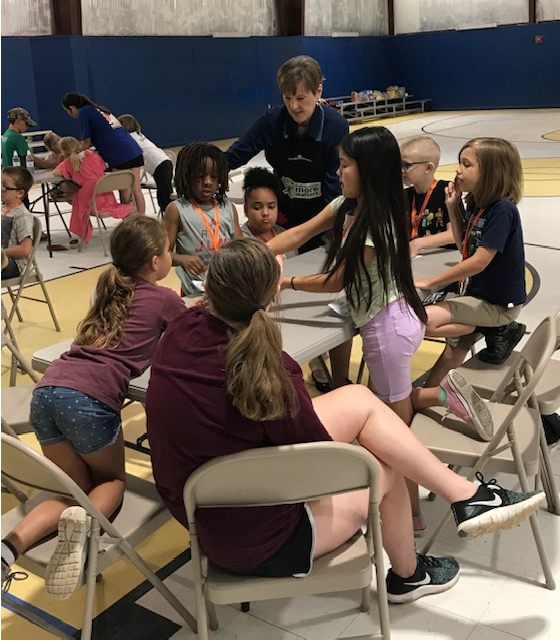 July brings two special camps – Multi-county 4-H camp and Skills Camp. Hopkins County will send approximately 15 4-H members and adults to Multi-county 4-H camp, to be held at the Lakeview Baptist Encampment in Lone Star, Texas, July 15-17. Workshops, team building, great food, recreation, and a food drive will provide campers with ample opportunities to meet 4-H members from other counties and enjoy a variety of hands-on learning from outdoor cooking to archery, and from STEM to Junior Master Gardeners.
July also brings the professional conference for Texas Extension Association of Family & Consumer Sciences, for which I serve on the steering committee. We are expecting a large turn-out in McKinney, Texas from all across the state for this event. Our own Colleen Hoover serves as a platinum sponsor and will be recognized at the conference. Awards will be given to deserving Extension agents in several categories.
Wrapping up the month of July is Skills Camp. This camp is designed for students who have just completed grades 5 and 6 (going into grades 6 and 7 in the fall). We only have seven spots remaining, so keep reading and contact our office soon if this is something your child would like to do. Skills camp will take place at the Texas A&M AgriLife Extension Office from 9 a.m. to noon July 29, 30, 31, and Aug. 1. This is a hands-on camp and will feature:
Baking, led by Cindy Welch, a local professional personal chef and caterer. Campers will learn to read and follow a recipe identifying kitchen gadgets, and sampling of dishes they make;
Pet Care featuring staff from a local pet supply store and Linda Hill, a service dog trainer, along with her dog;
Photography, led by a professional photographer; and
Woodworking, led by Harold Bryant and Dennis Sink. Campers will assemble a wooden project to keep. Please call 903-885-3443 for more information. Remember, only seven spaces remain.
Other opportunities this summer include district 4-H Record Book Judging, 4-H Achievement Banquet, Back-to-School Fair (watch for the 4-H booth and Extension booth), new program series called "Get a Taste for Reducing Food Waste," Twogether in Texas Marriage Education workshop, and the on-going Diabetes Support Group which meets the fourth Tuesday of each month at the Extension Office.
For information on all of these, contact our office at 903-885-3443.
Closing Thought
Individually, we are a drop. Together, we are an ocean. – unknown
Recipe of the Week
Honey Mustard Pork Chops
Ingredients:
1/4 cup honey
2 tablespoons Dijon mustard
1 tablespoon orange juice
1 teaspoon balsamic vinegar
½ teaspoon Worcestershire sauce
¼ teaspoon onion powder
4 (1-inch thick) loin chops
Directions:
Preheat grill for direct heat method.
Mix honey, Dijon mustard, orange juice, vinegar, Worcestershire sauce and onion powder in a bowl.
Place chops on a grill rack brushed with vegetable oil. Grill, covered, 4 to 5 inches from medium heat for 14 to 16 minutes, brushing occasionally with the honey mixture and turning once.
Serve and enjoy!
Note: Discard any remaining honey mixture.
Per serving: 210 calories, 20 g protein, 19 g carbohydrate, 6 g total fat, 239 mg sodium
Source: "Living Well" National Extension Association of Family & Consumer Sciences