KSST is giving away tickets (4 tickets to two lucky winners) to the Sunday June 2nd, 2019 Texas Ranger Game. The Rangers will be facing the Kansas City Royals. 2:05PM first pitch.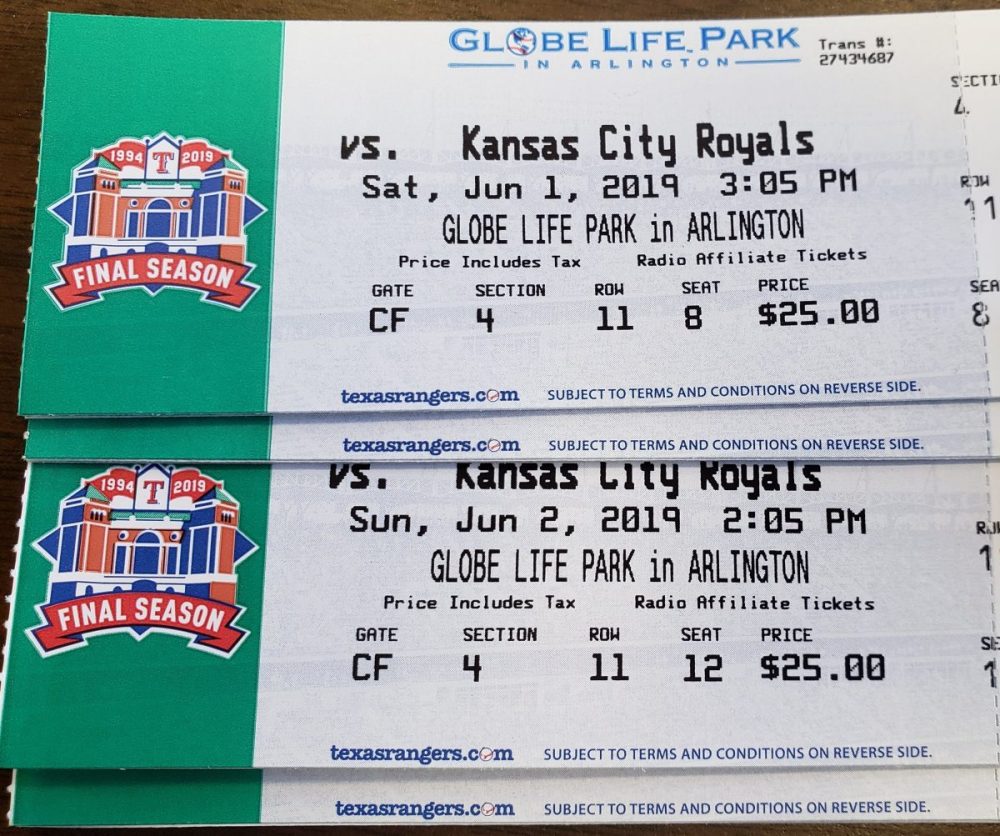 Rules and Information: The tickets must be picked up in person from the KSST Studios, 717 Shannon Rd East, Sulphur Springs, TX 75482. If they can't be picked during business hours (8AM – 5PM, M-F), after-hours pickup can be arranged. 903 885 3111
The tickets must NOT be resold!
Unclaimed tickets will be dispersed by KSST.
Employees of KSST/KRVA can not win.
Winner's names will be posted on Facebook.
Winners will be notified via Facebook and/or Facebook Messenger. Failure to respond to notifications can result in loss of prizes.
How to enter: Like KSST on Facebook, AND like this Post on Facebook.