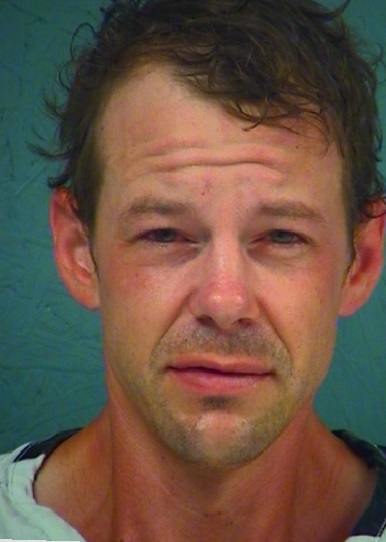 Lack of a front license plate resulted in a traffic stop, location of contraband and two arrests Thursday evening, police reports noted.
Sulphur Springs Police Officer Justin Findley reported stopping a Ford F150 occupied by at least two men on Hinnant Street at Texas Street for not having a front Texas license plate.
Jason Anthony Alkire of Sulphur Springs allegedly showed signs of nervousness by his voice and hands shaking. He was asked to step out of and walk behind the truck, Sulphur Springs Police Officer Justin Findley reported.
Lt. Eddie Moon, who assisted on the call, reported finding contraband at the rear of the pickup. A bag of suspected methamphetamine was allegedly found on the ground, police noted in arrest reports. Consequently, Alkire was arrested at 6:42 p.m. Thursday for possession of less than 1 gram of a Penalty Group 1 controlled substance and tampering with evidence, according to arrest reports.
The other occupant of the truck, a 49-year-old Sulphur Springs man,
was arrested for possessing drug paraphernalia, Findley alleged in arrest reports.
Alkire remained in the county jail Friday morning. His bond was set at $10,000 on the tampering with evidence charge and $5,000 on the controlled substance charge. The other man was released from the county jail Friday morning, according to jail reports.