Matthew Harper, Literary Criticism Team Named State Champs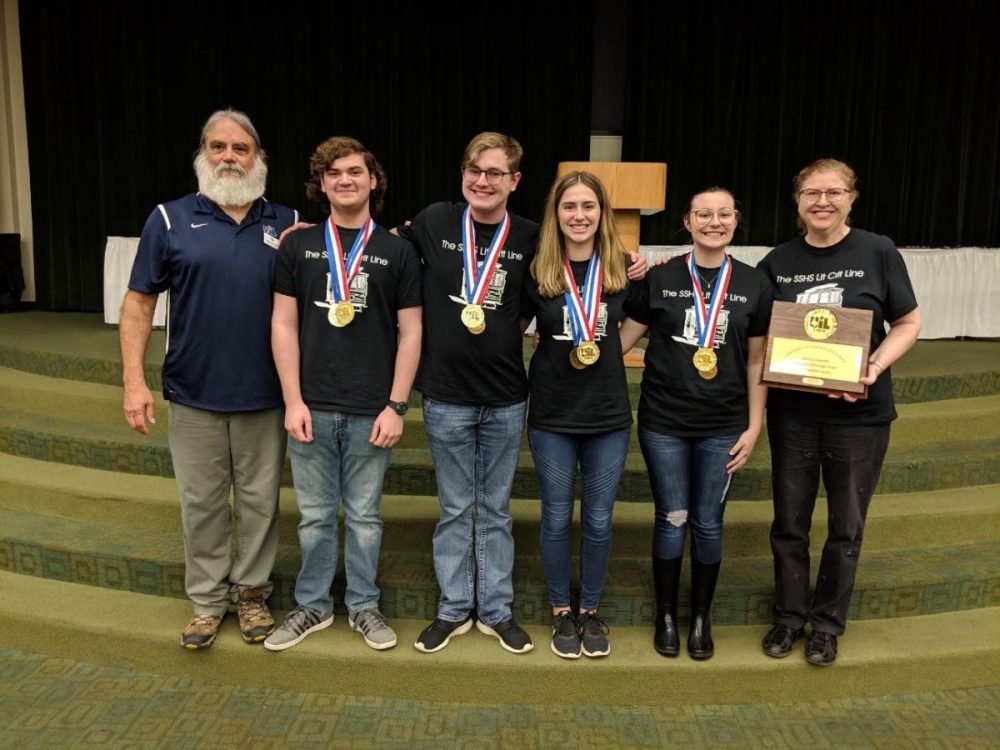 Nine students from Sulphur Springs High School came home from the state UIL competitions with a total of 12 medals earned from participation in six different events.
"Congratulations to each competitor. We are extremely proud of the way these students represented Sulphur Springs High School," said Gerald Grafton, SSHS UIL coordinator. "Also, congratulations to coaches Gail Herman, Brandon Nelson and Desi Pharis for their efforts and successes in preparing students for this level of achievement."
The SSHS literary criticism team over the weekend won the UIL state team championship, marking the fifth consecutive year and the the sixth time in the last seven years they've won at state.
Matthew Harper was named the individual state champion in literary criticism and noted to have the highest score of any student competing in any classification, according to SSHS literary criticism coach Gail Herman. Harper is Herman's fourth student to be named individual state champion in literary criticism.
Teammates Carissa Carter won third place honors, Andrew Westlund fourth and Lainey Whittle fifth in the state in literary criticism. Also notable is that this is Carter's fourth year in a row to be on the state championship team, according to Herman.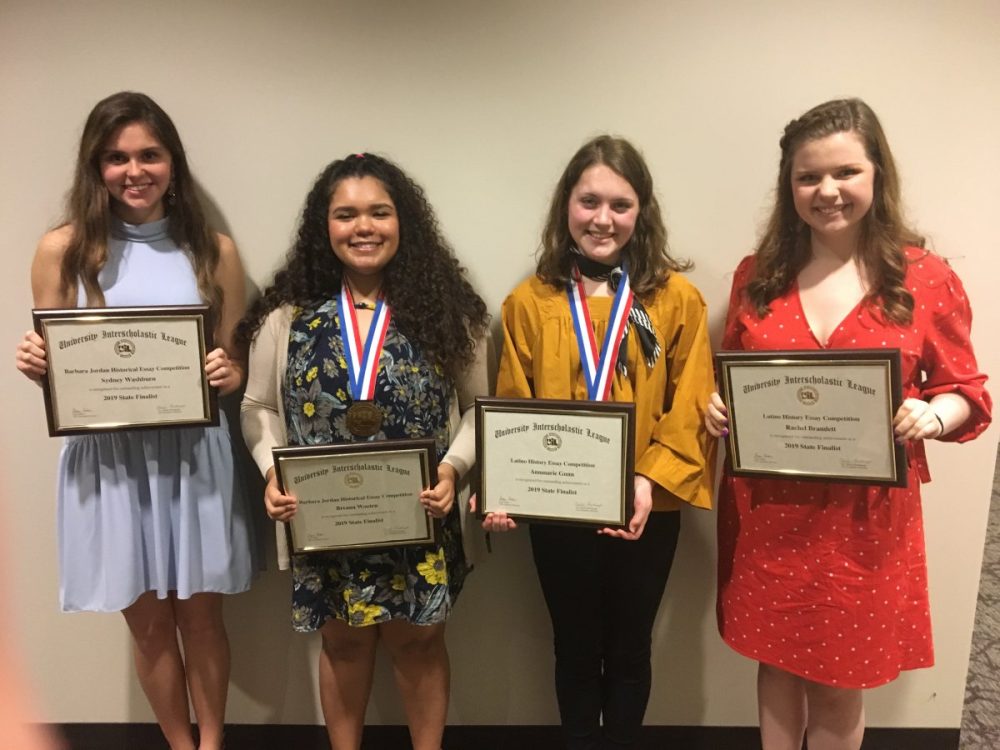 One student, Annmarie Gunn, is commended for placing in not one but two events at state. Gunn earned fourth placed in ready writing and second place honors in the Barbara Jordan Historical Essay Competition.
Rachel Bramlett was also recognized as a finalist in the Latino History Essay Contest. In the Barbara Jordan Historical Essay Competition, Sydney Washburn was a finalist and Breana Wooten finished in third place.
Gunn, Bramlett, Washburn and Wooten were named finalists and winners from a field of almost 400 entries. Twelve finalists were named in each of the Barbara Jordan and Latino History essay contests. Each received a framed certificate. Students placing first through sixth also received medals, according to Herman.
Also during the May 3-4 state academic UIL meet, Angela Brown won sixth place in news writing.
In theater design, Belinda Flores, Hagen Hunt and AllieGrace Woodard were recognized for being finalists.
Grafton offered thanks on behalf of the UIL academic coaches to the administration and staff of SSISD and SSHS "for all the encouragement and support you have provided for UIL academic competitors this year."
To the UIL coaches, he expressed thanks "for all your sacrifices of time and effort to help our students succeed. Win or lose, I believe your efforts have taught them valuable life lessons that carry them to the next level."
Coaches for the 2019 academic season included Steven Allemang, science; Phillip Dick, UIL Young Filmmakers; Grafton, math events; Paula Hass, accounting; Gail Herman, essays, literary criticism and spelling; Madison Millsap, social studies and current issues; Brandon Nelson, journalism events; Ruston Pennington, robotics; Desi Pharis, one act play and theater design; Matt Wilder, computer science; Josh Williams, cross examination and Lincoln Douglas debate; and Lesha Woodard, one act play, prose and poetry.
Finally, Grafton concluded with this message to seniors, "You are the best. We are so proud of you and your hard work."