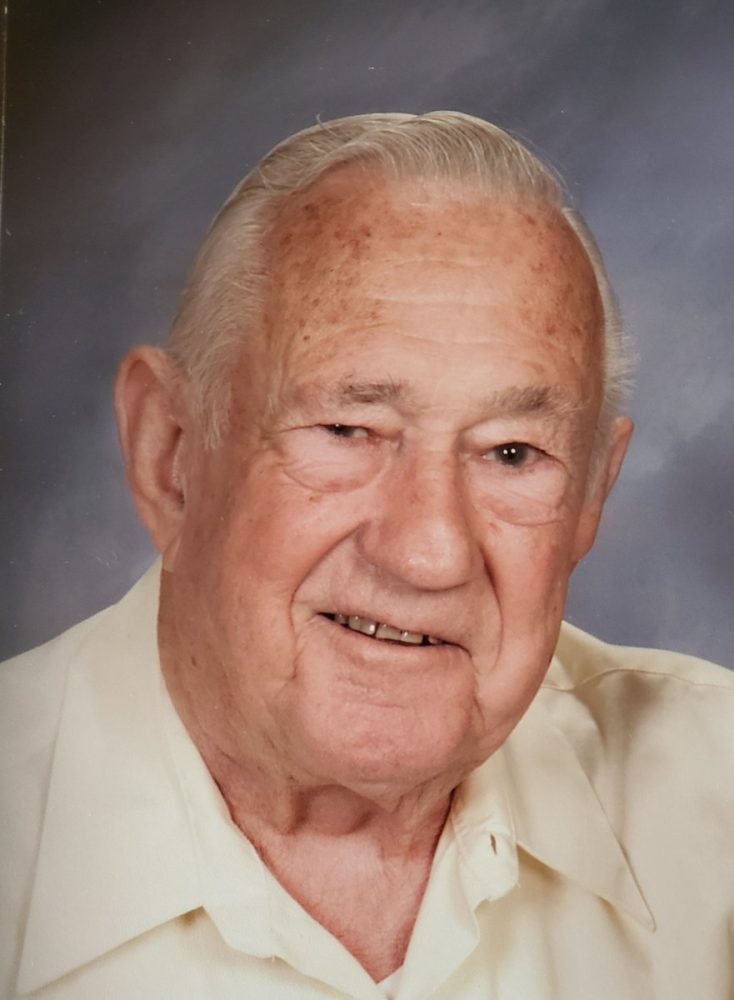 Edward Leon Wood passed away at the age of 84 on May 10th, 2019. He was born on July 21st, 1934, in Sulphur Springs Texas to Robert E. Wood and Pauline Hicks Wood. He was the middle child of three boys. He grew up in Sulphur Springs and joined the Air Force in 1951 serving in active duty in the Korean War.
Ed married Nola Jean Mitchell on April 7th, 1955, in Texarkana. He completed his Air Force service in January 1956 and started working as a flight line engineer at LTV in Grand Prairie. He was later transferred to LTV's Greenville division and relocated back to Sulphur Springs at that time.During a temporary layoff from LTV, he went to GI carpentry school in the evenings while working at Jim Masters' Western Store during the day. He returned to LTV shortly thereafter which later became E-Systems. He retired from E-Systems as a manager in the NC Programming Department in 1991, after 35 years of service.
Ed was a member of the Veterans of Foreign Wars Post 8560 of Sulphur Springs, the Masonic Lodge #221 of Sulphur Springs, Shriners of Hella Temple of Garland, and Hella Temple Rollin Nobles RV Club of Garland.
Ed was preceded in death by his parents and two brothers, Dennis Wood of Dallas and Melvin Wood of Bryan/College Station.
He is survived by his wife, Jean Wood of Sulphur Springs; two sons Dewayne Wood (and wife Barbara) of Rockwall, Glenn Wood (and wife Darlene) of Frisco;  and daughter Paula Keen (and husband Charlie) of Emory; five grandchildren; and six great-grandchildren.
Funeral services will be held Monday, May 13, 2019, at Spence Chapel First Baptist Church with Bro. Fred Lewis officiating, burial will follow at Restlawn Memorial Park. Visitation will be Sunday, May 12, 2019, from 4 p.m.– 6 p.m., at West Oaks Funeral Home.
In lieu of flowers, donations can be made to Texas Scottish Rite Hospital for Children.
Arrangements are under the direction of West Oaks Funeral Home. www.westoaksfuneralhome.com