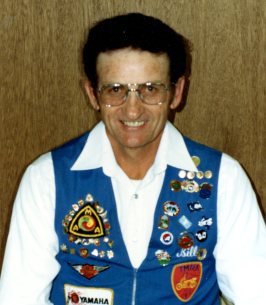 Mr. Billy Jean Sparkman, age 84, passed away on Monday, May 27th, 2019 at his home in Winnsboro. He was born on January 3rd, 1935 in Winnsboro to the late Ira Alton Sparkman and Nettie Lou Hamm Sparkman. He was a retired Cement Contractor and member of Pineview Baptist Church.
A "Jack of All Trades", he loved, riding motorcycles, camping, mowing, gardening, raising goats or spending time with his beloved dog, Buster.
He was preceded in death by his parents; son, BJ Sparkman, Jr.; brothers, Leon Sparkman and Burt Sparkman.
Survivors include his wife of 59 years, Winona "Noni" Sparkman; daughters, Carlotta and husband Ken Browning, Brenda and husband Andy Smith; brothers, Claude Sparkman and Derward Sparkman; sisters, Nita Neystel and Gaile Lanier; grandchildren, Ross Browning, Stephen Browning, Caleb Browning, Ryan Browning, Carson Smith and Jenna Smith; one great grandson, Waylon Smith.
Visitation will be held on Friday, May 31st, 2019 from 6:00 pm to 8:00 pm at Beaty Funeral Home-Winnsboro 816 W. Broadway Winnsboro, TX 75494. Funeral Services will be held 10:00 am on Saturday, June 1st, 2019 at Beaty Funeral Home with Rev. Ronny Spence conducting, interment will follow at Smyrna Cemetery in Winnsboro, with his grandchildren serving as pallbearers.