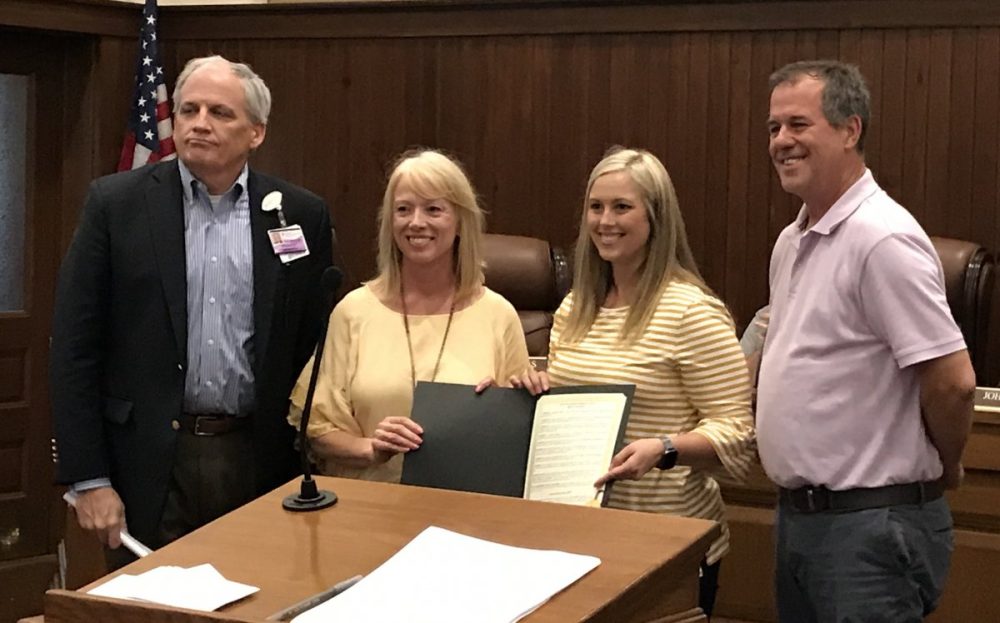 Sulphur Springs City Council joins American Nurses Association and CHRISTUS Mother Frances Hospital-Sulphur Springs in recognizing the dedication and accomplishments of the "nation's largest health care profession" by designating May 6-12 as National Nurses Week in Sulphur Springs.
The theme adopted for the week, "4 Million Reasons to Celebrate," is "a nod to nurses' sheer numbers and an open invitation to #ThankaNurse for enriching our lives and the world we live in."
Registered nurses, Sulphur Springs Mayor John Sellers read from the National Nurses Week proclamation, are "an indispensable component of the safety and quality of care of hospitalized patients."
Sellers encourages the community to not only celebrating registered nurses' accomplishments during National Nurses Week, but to show appreciation for RNs at every opportunity.
Present for the reading of proclamation were CHRISTUS Mother Frances Hospital-Sulphur Springs President and Chief Executive Officer Paul Harvey along with CNO Anitha Sanderson and Medical/Surgical Director Tanna Holland.