By Savannah Owens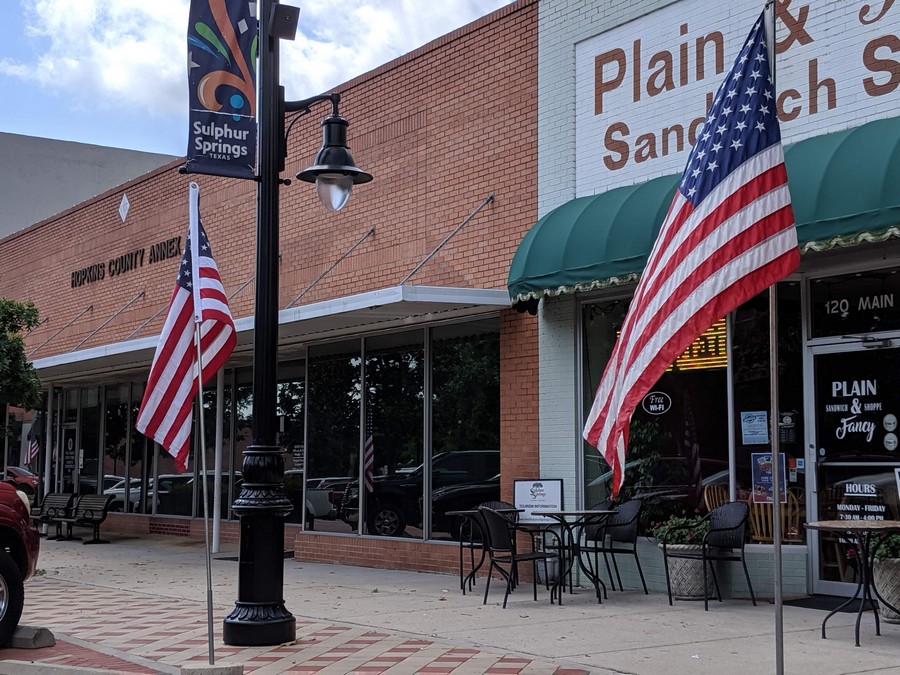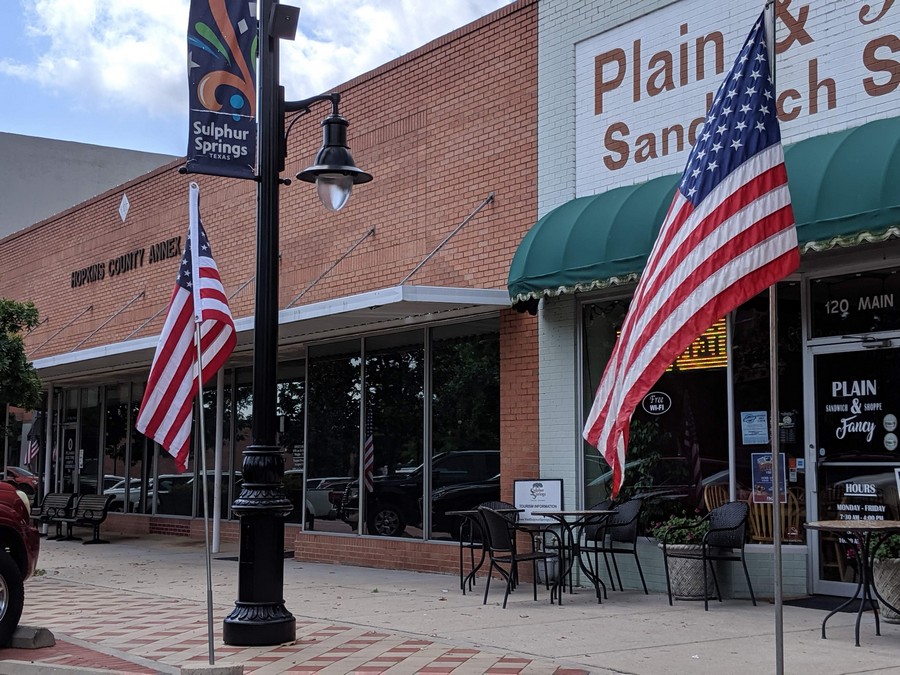 Flags decorated downtown businesses and multi-generational families were out enjoying the nice weather this Memorial day weekend. Many Sulphur Springs residents also celebrated Memorial day with the annual Red, White and Brews festival on the square on Saturday night. But Memorial day is more than a day off or a fun event on the square.
Memorial day is for honoring the soldiers who have died serving their country, not soldiers/veterans still living. What is the price of freedom? 245. Not dollars. But Lives.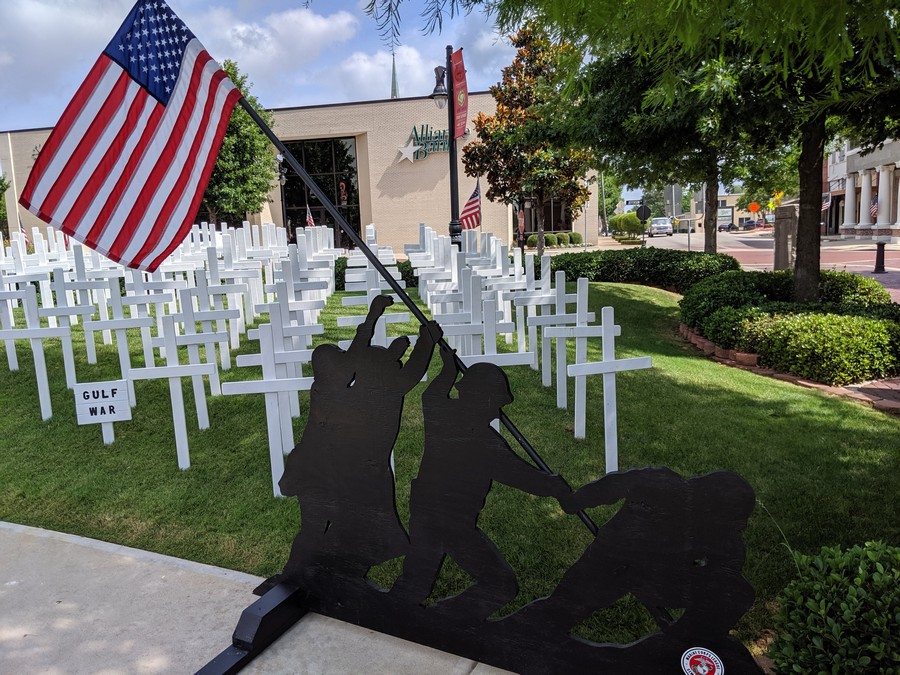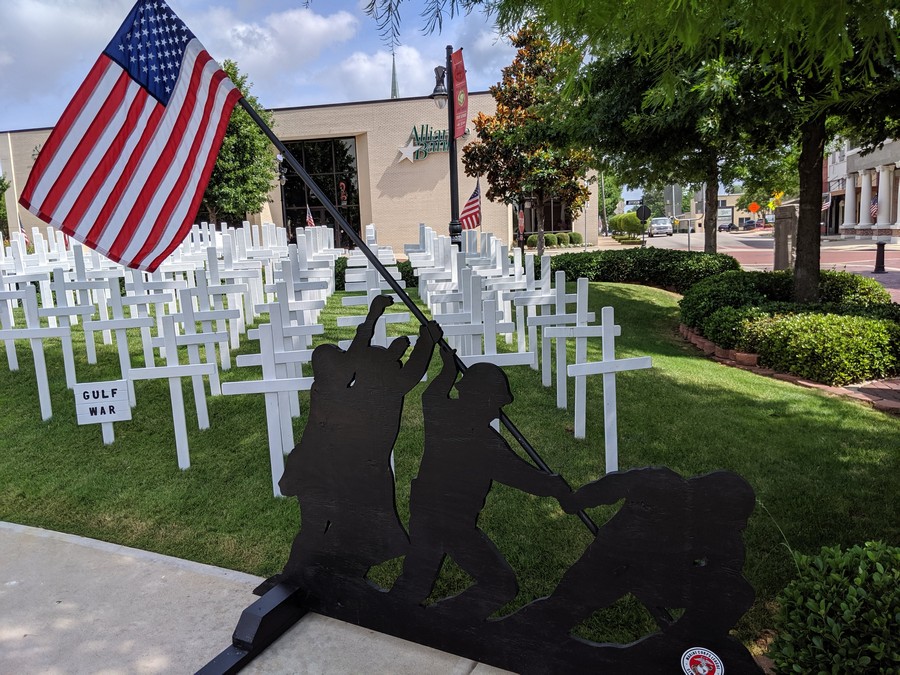 There are 245 crosses on the lawn next to the courthouse, each representing a Hopkins County military person who gave their life in service during the: Gulf War, Korean War, Vietnam War, WWI, WWII, or the Civil War. Think about the people who lost their fathers, mothers, husbands, wives, brothers, sisters, sons, daughters, and friends. Those who died protecting the people of America, the residents of Hopkins County, and died protecting you.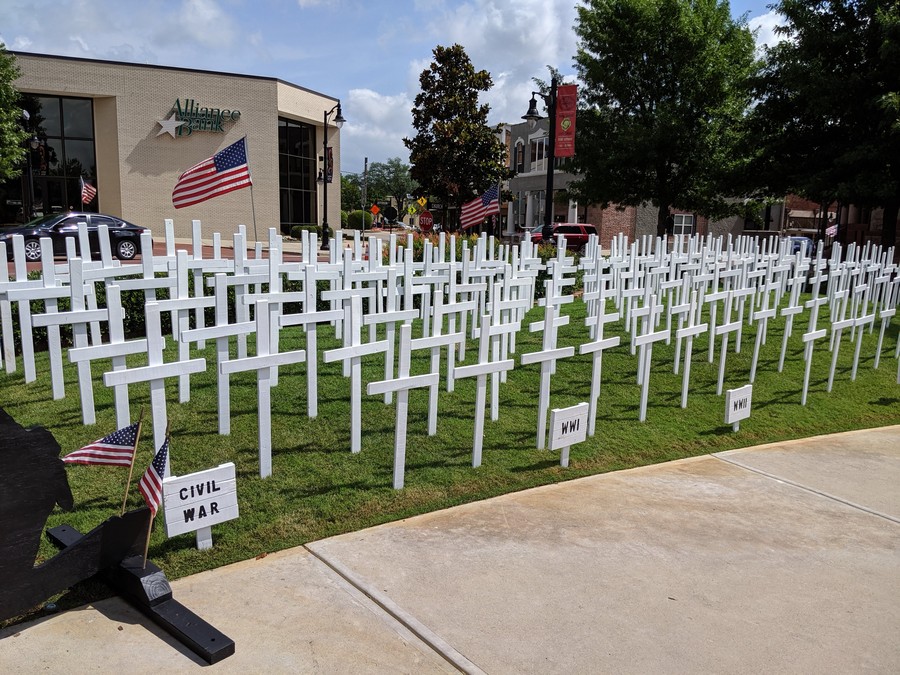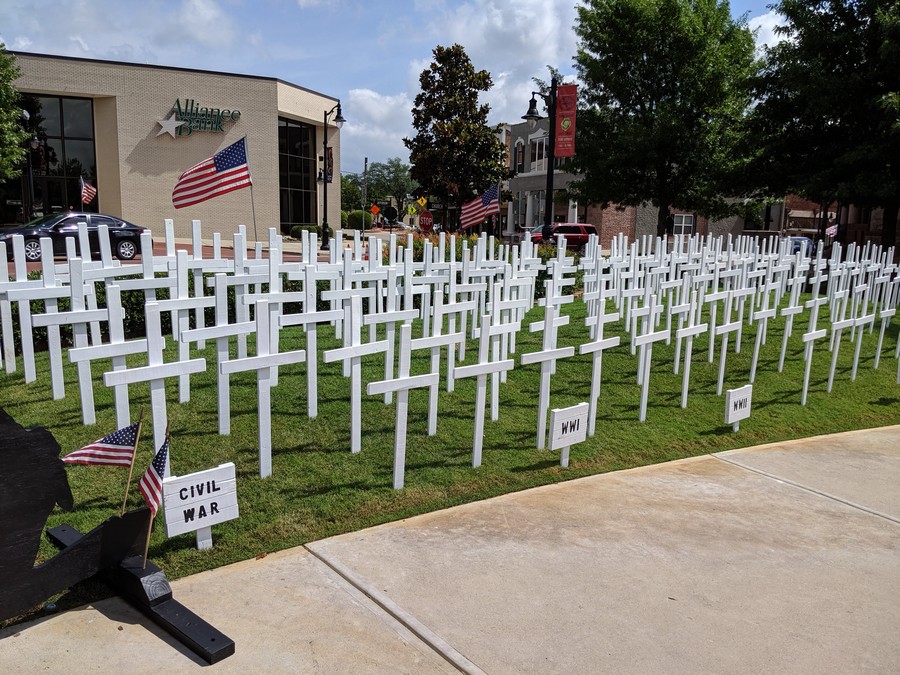 The crosses were assembled and painted by Harold Smithson's construction class at Sulphur Springs High School. There were also two silhouette cutouts of soldiers joining the crosses this year, put up by the Hopkins County Marine Corp League. Surrounded by the flags and patriotism on the square this was definitely a day of remembrance.
So while you may be enjoying a day off work, and spending time with loved ones-barbecuing, swimming, or just enjoying the beautiful weather, take time to think about and appreciate those who gave the ultimate sacrifice to protect our freedom.